11 eCommerce Conversion Optimization Tips to Triple Your Store Conversions
Facts are accepted based on figures.
The comScore Mobile Hierarchy report given below has presented valuable facts about m-commerce that retailers can use to improve selling via the website and mobile application.
Let's digest another observation fact.
On Black Friday Day of 2017, more than $1 billion sales happened on all Shopify websites and mobile applications. 64% took place on mobile-like devices.
It made a leap of 10% compared to Black Friday of 2016.
The following picture depicts stake of different sources that bring traffic to the website.
Before we proceed ahead on a tour of great conversion techniques, finally see below how various social media platforms impact to boost digital commerce conversions.
Conversion rate optimization(CRO) has remained a highly inattentive topic.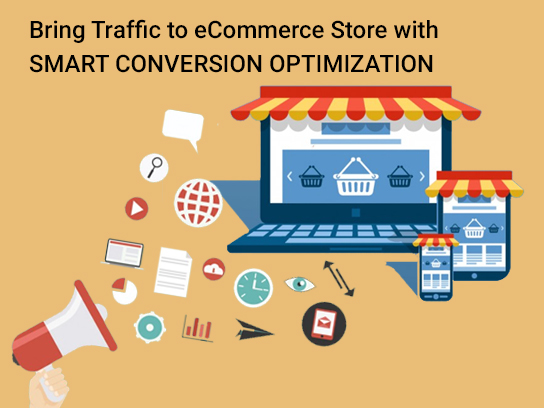 I will not get surprised if a lot of business shops even don't know e-commerce conversion rate
of their website
of their mobile applications or
even for their physical store-front
The handful of them is hearing the term e-commerce conversion optimization for the first time.
Recent studies put forward that out of every 100, 35 vendors face an average e-commerce conversion rate of less than 1%.
For this reason, I am highlighting here incredibly useful e-commerce optimization tips.
E-commerce website optimization is a huge topic. The alike regular website, SEO for e-commerce website involves many complexities.
We will look into only important or key CRO techniques that guarantee to increase the conversion rate for any kind of seller selling goods online.
Applying these tweaks collectively will help you turn idle visitors into paying customers.
Customer-centric retailers or conscious merchants leverage professional conversion rate optimization services to outbid their internet visibility and achieve new goals.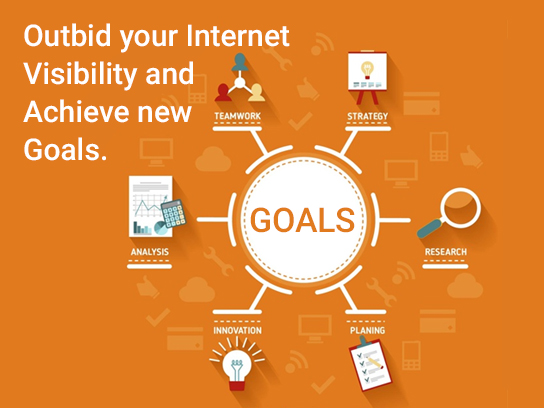 1. Create Buying Urgency with Low Stock Indicator
It encourages prospects to purchase right now over later.
Rather adding to wishlist, really interested website visitor prefers to order it thinking for a condition of running out of the stock.
Another remuneration is it indicates that product is popular and highly sought after.
Therefore, low stock indicator gives customers confidence that they are making a right decision.
This especially works when one of the 4-5 items in a product grid is marked with low stock.
Note: This tweak is less applicable when you are a wholesale-only dealer. In this case, the low-stock indicator may put negative impression.
2. Provide Free Shipping
Day-by-day, increasing number of online shoppers are seeking free delivery.
They avoid totally visiting websites that do not provide an option for free shipping.
Addition of significant fees for home delivery certainly makes the visitor feel uncomfortable although it may be required to gain sufficient profit.
To balance, what I suggest is keep the ratio of cost between you and customer depending on profit margin.
3. Prop-up Retargeting To Convince Gradually
Only 2% visitors purchase something when they browse any website for the first time.
Retargeting helps you converting remaining 98%.
This is a powerful CRO technique as targeted prospects continue watching a product which they visited previously on your website on other sites, on Facebook, on YouTube etc. throughout internet browsing.
At any point in time, a single click on the ad will again take them to your checkout or product details page.
So much near to conversion, isn't it?
4. Offer Flexible Payment Methods
Catering multiple and widely accepted payment methods means a high possibility of matching the expectations of between an online vendor and buyer.
5. Show Security Badges That Make Customers Feel Comfortable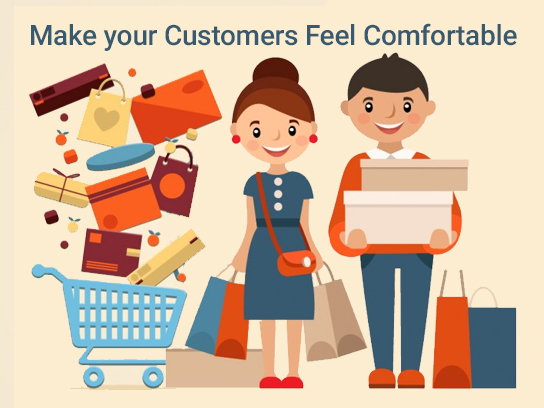 Trust seals should not be underestimated.
Well-known antivirus certifications add value to your web store.
Thanks to trust seals and icons because overseas customers can proceed ahead based on such standard marks only. Local or unbranded shops which we human beings never knew or visited in the past keep the doubt running for customer service and product quality.
To strengthen user experience, put a further toll-free phone number in the footer part.
6. Keep Fair Prices
Days have been passed for bargaining and hidden prices.
It is hardly that a seller is selling something that no one other in the world can provide. Above figure depicts the competitiveness of the market.
Few website owners apply geek where additional costs for
etc. are added as a user moves ahead towards the final checkout. This isn't good practice even though it can land more prospects on your webshop.
Lower price and lower profit margin, in turn, results in more number of sales.
7. Limited Time Offers & Discounts
This is one more way to create a sense of urgency in the minds of potential purchasers.
This trick brings the unprecedented level of advantages to
Startups &
Service-oriented businesses like those who are providing stock market advice, visa consultants etc. as opposed to product-based businesses.
If you have left before a considerable portion of stocks that will pass expiry date, this can help you reduce losses.
8. Nurture Uncluttered Page Layouts
An unstructured way of website elements presentation distracts the user.
Appreciated is a page layout that does not demand any strenuous efforts or zoom in-out exercises from a website visitor.
As my personal preference, I have found that flat designs often provide reliable views to eyes.
Remember, this is NOT point or advice specific to landing page optimization(LPO), rather it is about the clean and spacious look of the website.
9. Optimize Landing Pages
It will take no less than 500 pages book if we want to grasp this topic in fullest.
Briefly, LPO is a methodology to redefine web pages look and feel via a process called A/B testing.
It isn't based on engagements, rather we come to know the tangible performance of all sections of each page – that whether they are clicked and interacted with visitors or not.
I have the budget, you may hire expert SEO analysts or digital marketing specialists who can help an e-commerce website owner transform incomprehensible user experience into a highly pursuable passage that allows unforgettable shopping experience.
Just don't worry if your economic position doesn't permit to buy ecommerce SEO packages, as improving your website conversion is not headstrong process. All you need is to have a clear line of actions and sincere efforts. A lot of free stuff and support is available on Google, why pay?
10. Publish Tons of Articles and Relevant Content
People are eager to buy from the internet. Serve them descriptive content.
Before visitors have to call, initiate efforts from your end. FAQ section on every product page gives many advantages and resolutions to customer queries that a less experienced manager cannot understand properly.
Content marketing is leveraged in many ways by e-commerce website owners.
Few publish blogs with SEO keywords variations on their own website that have potential to be displayed on search engine pages
Few highly rely on backlinking i.e. they put content on industry-relevant websites with the link redirecting to their eCommerce portal
Few vendors/resellers and web store owners keep a separate website that takes customers towards a gradual journey of buying, often referred to as 'sales funnel'
A fraction of site owners rely on press releases that act just like the digital or web-enabled newspaper to market their internet presence and sell more
It all depends on you that which type of content marketing strategy you want to apply. Determine according to your industry/sector and category of products and create a plan that will work in your case.
Never forget to generate and share contents of multiple types, that is
video content
audio(mp3) content
Infographics
plain text etc.
as each medium has its stake in making conversions.
11. Partner with Big Marketplaces like eBay
By spending just USD $9.95 only once, you get chance to become global, worldwide seller.
Being a famous brand does not happen overnight.
It is advisable to join those who have already an established base of clients and are not your direct competitors.
People trust names like eBay, Amazon etc. as they are hearing these words 3 times a day for years now.
After an e-commerce vendor pays registration fees, gets an opportunity to display classified ads on eBay which can bring the large volume of traffic to own website.
Imagine, had you run such a big campaign via PPC or Adwords, how much cost would have been incurred.
Today, there are hundreds of e-commerce units who are regularly -every month earning $100 by launching 20 – 100 advertisements on eBay.
For maximum benefits, recommended is a catchy ad copy adhering with a format specified by eBay or respective portal.

Final Words
When it comes to making income from an e-commerce website, little things create big differences. By applying tried and tested techniques that add value to the visitor experience, you can increase conversions effortlessly. It doesn't matter what kind of goods you are selling, there are always easy strategies available for niche category businesses to boost sales 2x/3x. As a responsible e-commerce store owner, all you need is to follow guidelines governing engagement, interactivity and user experience which together result in higher conversions.
About MagentoGuys
Based out of Ahmedabad, India, MagentoGuys is a team of 35+ software experts. Our Magento e-commerce solution for retail stores include 2x more inventory, like
huge stock of product photos
international currency interfaces
a mobile version of a website
integration with MailChimp
descriptive products grid on Homepage
intuitive design
eye-catching page layouts
and more.
We have a ready-made, industry-specific website theme.
Magento eCommerce website for Hotels/Travels
Magento eCommerce website for Pharmacy Company
Magento e-commerce website for Lawyers Firm
Magento e-commerce website for Hospital
Already have a website that isn't performing well?
Don't wait to let conversions happen automatically.
Get a CRO Report To Improve Your Website Right Now.