7 Quick SEO Tips for Ecommerce to Sneak Website on Google's Top 10
"67% of users on Mobile leave an un-optimized website"
"72% of local searchers visit a store within 8 KM."
Setting The Scene
Amongst e-commerce business owners, it is a well-known fact that 75% Of searchers never go beyond the First Page(SERPs).
If you are running or planning for an online store venture, one of your top priorities is to make sure that you get growing pool of customers.
For that purpose, prospects should be able to find you easily.
And to get found easily, Search Engine Optimization(SEO) is the first thing that any webmaster or website owner ought to look into.
No responsible marketer can overlook the importance and weight of SEO.
SEO/Google ranking brings online success. For both –  e-commerce and regular sites.
Few firms buy professional ecommerce seo services for high ranking. But if you don't want to recruit e-commerce SEO agency for any reason, Magento e-commerce marketing is fairly self-achievable project.
For benefits of readers, I am presenting here top ecommerce seo tips. And I boast that when applied together, these search engine optimization tips come off well over competitive e-commerce seo packages available in the market.
Here, I will not go into explaining what SEO is and why any business unit needs it. There is a lot of information already published for that in tens of sources. If you are familiar with basics, further reading is recommended.
When working with Magento eCommerce store/site, set of SEO techniques that you apply will act as a decisive factor for website's future survival.
On The Verge of Saturated Marketplace
Even if you pick any single industry/sector, then also there are just too many sellers online. Including both: manufacturers and middle agencies.
In my opinion, to stand out of the crowd, an e-commerce site owner is required to implement structured SEO changes. Some are applicable only at the time when a website is under construction while few are tuned once web or mobile application is published.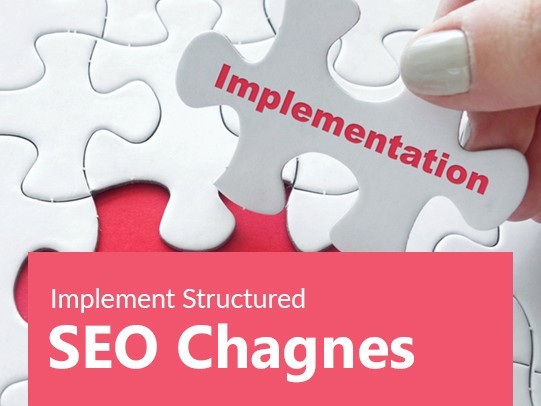 And this does not suffice, merchants who win the game of selling regularly
add new web pages
change banners and sliders weekly
try different SEO keywords
draw huge backlinks
and do homework daily basis that keeps the business website alive.
Ok, let me start a journey of discovering very recent, 2018 SEO techniques as per promise of this article. I understand that you are expecting unique. So I shall not re-visit keywords story and olden days image alt-title kind of SEO stuff.
Alike programming, SEO is a simple project. Yet if it requires the compulsory use of tools, I am using Magento's admin screens in this presented content, but you can evenly apply same SEO tweak by logging into back-end panel of your website's framework.
Setup an XML Sitemap in Magento 2
Semantically correct sitemap that is coded in XML language increases
likelihood of indexing of all your web content by major search engines.
SEO marks are awarded W3C validated sitemap.
How to do SEO for Magento 2 website?
Array of new features are explored with the release of version 2 of Magento.
Good news is that XML sitemap generation is arrived as a framework
the bundled facility that boosts listing of maximum pages inside sitemap file.
To enable the XML sitemap,  log in to Magento 2 admin panel.
Go to Stores → Settings →  Configuration →  Catalog →  XML Sitemap.
Here, in align with your business segment, adjust  options for
Category
Product
CMS pages
Then go to the Generation Settings and set as what is described below:
Error Email Recipient: keep blank
Error Email Sender: keep blank
Error Email Template: keep blank
Enabled: Yes
Start Time: Some time after 00:00, e.g. 00.01
Frequency: Choose Daily
In a final step,  for Search Engine Submission Settings,  select "Yes" for "Enable Submission to Robots"  and save changes.
Remove Pre-Given Default Text By Magento 2 in Title and Description
If you don't edit HTML Title and Meta tags pagewise manually, Magento sets one itself which is NOT SEO-friendly.
For most of the times, any ecommerce store owner would like to insert business name at end of Products and Categories dedicated pages- this tweak we will see in next point. For now, let us delete non meaningful text in these tags by removing pre-given auto-generated words.
Log into Magento 2 admin panel →  Content →  Design →  Configuration
Then go to Default Store View →  "edit"
Scroll down and take a mouse to HTML Head section. Edit default values to make it same as given in picture depicted below.
Twicely confirm that you add proper Title and Description without leaving as it is or blank.
Title tag is best SEO-written with 65 characters.
Description tag is best SEO-written with 230-320 characters."
(A new Google update as of 2018)
Streamline Title & Meta Descriptions to Include SEO-friendly Product & Category names
Log in to Magento 2 admin panel → Products →  Catalog →  Edit product
Scroll down to a label of Search Engine Optimization. Here you can write text for Meta title and Meta Description.
How to add Meta Title and Meta Description for a Category?
Log in to Magento 2 admin panel.
Then go to  Products →  Categories →  pick any category
Scroll down to the label of Search Engine Optimization.
How to add Meta Title and Meta Description for Content Pages?
Log in to Magento 2 admin panel.
Then go to   Content →  Pages →  select a page
Scroll down to the label of Search Engine Optimization.
Site Navigation
The better we know SEO, bigger the chances of its applying.
Broadly, it comprises of 2 types of linking:
Internal linking: People don't like to click on Menus, rather they tend to click on guided content sections.
Less-depth level links have a full scope of click. Keep no more webpages
that are revealed only after a 3rd level click.
Also, minimize the number of hyperlinks within Ecommerce website taking
the visitor to out of a store or to another website.
In other words, your digital store should have multiple entry doors whereas
single outdoor.
Behind emphatic domain authority(DA) and page authority(PA) of a
website lies a set of articulately collected quality backlinks.
I agree, it is yet too away to reach 1st Google position by backlinks alone
because algorithms changed now have deprecated its SEO importance.
But backlinks give visibility to a website, it is part of marketing strategy. Not
only a measure to increase Google ranking.
Don't forget to mark right anchor text when creating an external backlink.
"In 2017,
Google accounted for over 79% of all global desktop search traffic
followed by Bing at 7.27%
Baidu at 6.55% and
Yahoo at 5.06%."
Give Branded Look To Website
I over focus this point, because branding enlarges business growth even for less than average size shop.
No matter the fact that your dolly shop is made of only one table, it can still become branded.
How?
Streamline and unify all the materials or outcomes, i.e.
color mixture of a website – just 3 to 5 colors
print design
web design
stationery and promotional flyers
etc.
All should be consistent.
Hippy or random results experienced by clients is the less good thing.
For instance, every time you eat biscuits of any recognized brand tastes identical. Due to its ingredients mixture protocol that they follow. Same principle.
It does not cost any significant money, but this technique has potential to make a buzz.  Series of small things brought together indeed help business emerge in a short span of time.
Fix Website Speed
"The total cost of abandoned shopping carts for online retailers has been estimated at more than $18 billion per year."
51% shoppers who were purchasing from internet store  but left somewhere before completion say that it is because of slow loading pages.
Alongside visitors, search engines also don't like a lethargic rendering of sites.
No matter wide number of rich objects placed on a given webpage, it is still possible to be served in less than 2 seconds.
For that, little technicality is needed. You can implement changes such as
compress images
use the lightweight format of multimedia elements
make first-class utilization of cookies
stop autoplay of videos (to save cache memory)
for Magentoonly: Enable Flat Catalog Categories and
                                                          Flat Catalog Product  
by navigating to System => Configuration, Catalog => Catalog, Frontend
leverage content delivery network(CDN)
amongst many others.
Care that when you are optimizing individual web pages speed, they do not become bereaved of interactivity. Desirous is neat, un-cluttered ambience, not that plain or boring text.
Think in Terms of User Experience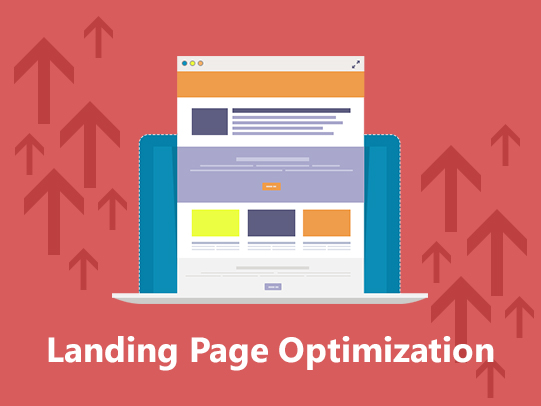 Successful internet presence does not reflect just "Good Look & Feel Website", rather,  hits are achieved with accurately designed "Unbounce Landing Pages".
Real world design performance makes the sense, for ROI(return on investment).
And user experience is the tangible thing. Authentic SEO practitioners know complete treatment to bring an ecommerce store out of illness of boring engagement.
It deserves a separate text in itself to explore LPO(landing Page Optimization) in required depth.
MagentoGuys is an ecommerce seo company.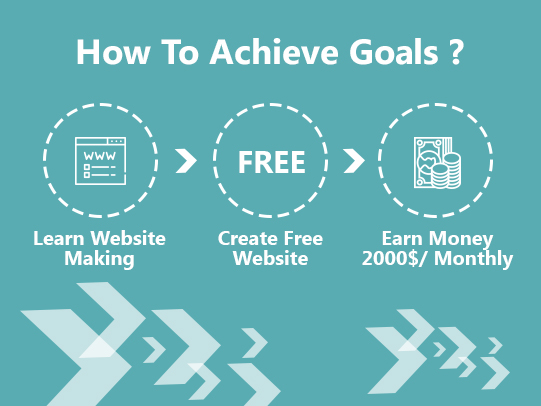 Our marketing professionals uniquely approach to eCommerce SEO target for fulfilling short term goals as well as  long-term success.
SEO and social media experts at MagentoGuys best optimize eCommerce websites by overcoming even the most challenging tasks.
Your search for finding best search engine optimization company ends with MagentoGuys.
To meet results even of any demanding or specialized SEO projects, digital marketing consultants at MagentoGuys hold a great level of SEO knowledge.
We are recognized as best ecommerce seo company by several known businesses for getting their website ranking high for many keywords. Our SEO analysts will get your pages better indexed in Google and are fully capable to accomplish complex  SEO settings of large(more than 500 pages) eCommerce sites.
Until date, designers and SEO experts at MagentoGuys have collaboratively helped many business units come out of financial sickness by getting their ecommerce website rank on  first page of Google.
Briefly, our SEO packages are available for businesses of multiple industries and sectors, including
SEO for B2B website
SEO for E-Commerce website
SEO for Entertainment website
SEO for Finance website
SEO for Health website
SEO for Politics website
SEO for Real Estate website
SEO for Sports website
etc.
If you are tired by too much variable prices offered by different Magento SEO service providers and seeking a standard, no-tweaky response, drop us an email at  info@magentoguys.com or call us on +91-7096620202