7 Tips to Increase the Lifetime Value of Your Potential Customers for Consistent Earnings
75% companies bring in return on investment by launching a loyalty program, 6% can't gain sufficient profits and remain simply don't track or think about it.
(Source: Experian, Business Data, Analytics and Marketing Services company)
It takes 7x more costs to bring a new customer in comparison with convincing and selling to existing customer.
(Source: MarTech)
Moreover, approximately 40% of companies' revenue is generated from persistent 8% customers.
Business needs to make an influence in each of its dealings with customers or they will not come back. Your salesperson may be out of the mood, yet he/she has to attend customer with great care for leaving a good impression.
As a responsible business owner, do you really take any action to get the same customer buy again from you?
How you do it? By sending greetings, birthdays etc. mails, by word of mouth on-call/voicemail or by another way possible around?
It is vital to know that from all new inquiries, chances for conversion are only 1-2%.
Most established unit of businesses enjoys 60 to 70% repeat customers. This is certainly a number that no business owner wants to lose.
While there is no fix customer lifetime value formula(CLVF) which works flowingly all the time, it is good to know ideas related to customer lifetime value marketing as opposed to sitting idle.
Customer lifecycle management is essential, it can make or break a business.
Today, when increasing number of customer engagement strategies are not yielding fruitful outcome for businesses, it is best to hold up existing customers who are paying big cheques every month over hunting for new one.
Let us take a deep dive into tips that help to boost customer retention rates.
1. Regularly Undertake Customer Feedback Survey
This is meaningful activity and has an impact on profits.
At the same time, taking feedback is very cost effective. All you have to do is just create a Facebook, Twitter, Google+ or Instagram account and get replies from it.
Its benefits are numerous.
In fact, not providing feedback form to existing buyers can be detrimental to your business in long-term.
When you don't know how customers found your services, distributing feedback forms get you remaining part of the story.
By reading answers from those reports, you gain useful inputs from customers end.
On an average, 26 customers remain silent for every single dissatisfied customer who comes to complain you.
To conclude, if you want to have more orders from existing customers with zero spending, recommended is to offer a well-designed feedback form on your website.
Best way to improve customer experience is to serve customized feedback form page on ecommerce site – doing it yourself or with help of a professional developer.
The alternative is you can purchase readymade Magento extension.
You can find your choice of a plugin that match your features requirements from official Magento marketplace.
Similar facilities would be available if you are using Shopify/Prestashop/WooCommerce or another website framework instead Magento. I haven't checked – please visit related websites.
You can ask customers questions like
Why did you choose 7/10 ratings?
What factors do you think most appealing to buy our product?
After what price you may discontinue buying this product?
Was Communication from our staff fair and were they approachable?
etc.
2. Offer Discount Codes to Those Buying for Years Now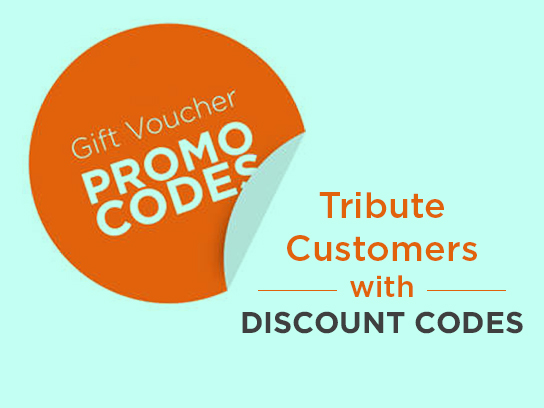 Most of the times, customers who frequently are in need your products/services do possess an expectation of little discounts. This is human psychology.
When buying from website or even from a physical storefront, if it is a purchase of a branded product, customers don't get the opportunity to bargain or ask for discounts.
Randomly generated discount code by a seller that can be claimed to get discounts on next purchase increases customer satisfaction.
For Magento, available are many state-of-the-art extensions to exercise over related factors so that discount initiative does not turn harmful financially.
Set the discount percentage that is no more than what is required to keep customers buying
Versatile extensions display average orders, price etc. when it overcomes break-even point to help you calculate
Don't allow the single customer to leverage same coupon code again
Limit number of uses per person
Validate applicability of coupon against the total value of this customers etc.
You ought to check version compatibility of discount related Magento extension, read terms carefully before making payment. It should support all versions starting from Magento 2.0.
Now, a process to offer concessions gets almost automated. It helps you build a good relationship with a customer.
3. Provide Upselling Tips when You are Reseller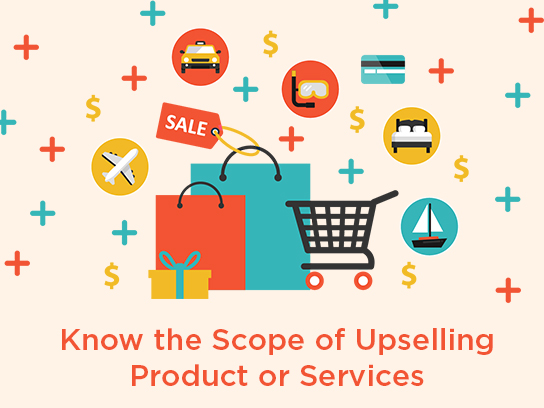 For 3rd party reseller, this is advisable because customers expect suggestions from your end for the commodity or things into which they have no insights and that you are selling for years.
Beware of favoring cheap quality products on account of higher commissions while upselling.
In fact, this is a quite traditional technique used by all the merchants worldwide even from ancient times.
As a real-world example, many airline booking companies pocket as much as USD $35 billion by utilizing a variety of upselling techniques.
They offer seat upgrades for the low amount when a plane is found vacant before 2 hours of boarding.
Upselling does not work seamlessly across industries, business context and type of products or services may or may not allow greater scope.
Customers get retained with upselling because otherwise, they could not enjoy luxury advantages if they didn't know the real-time price of specific service.
4. Re-engage with Inactive Customers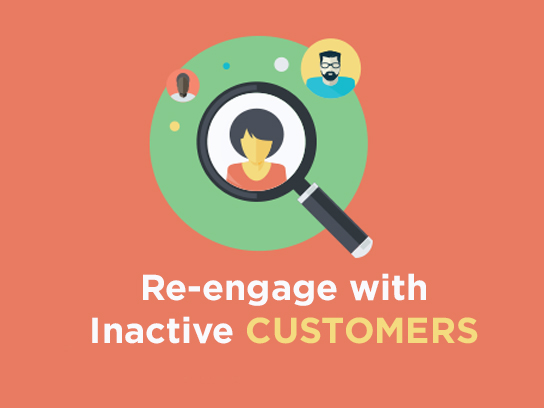 Again, let me remind you that new customers cost 7 times higher than existing customers.
Reasons may be any and many, such as not everyone is a customer who is in need of products you are selling. This 7x increased cost includes areas like spending on marketing materials, follow up efforts & proportional time, communicative expenses etc.
An inactive customer is someone who has left buying from you without a fight or complaint.
This is more dangerous because angry clients gossip more than happy ones.
As a starting step, look into your metric of "inactive customers".
For how long they have discarded dealing with your business?
What was the last date they purchased something from you?
Have they left any comments overlooked by you?
On what medium an inactive customer has dropped a complaint?
What can be the possible reasons for leaving if there is no comment?
Before qualifying an individual or a business unit as one of your "inactive customers", derive a realistic time frame or an average time of repurchasing. For some businesses, like tires and tubes, repurchasing happens only once or twice in a year.
Once identified, rejuvenate relationship by offering a special discount to that customer.
You can send an email with a subject line that includes the dollar amount. Often these are categorized as important emails in Gmail inbox.
If you don't get any reply, send a link to the feedback form. In some cases, there exist certain hidden reasons for why a customer wants to stay away from your business. Like maybe behavior from your salesperson felt them unfair or last lot of products was nearer to an expiry date.
If a customer is happy to talk at the least, it opens a new door to resolve the issues and win back this customer.
5. Revamp Your Customer Service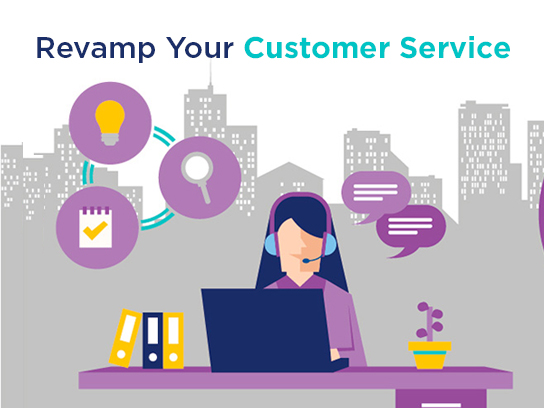 There is nothing wrong in overstating the value of customer service, especially when it comes about customer retention.
Considering all re-purchasers, 62% buy from the same vendor after assessing its customer service.
According to Zendesk, a famous company providing the live-chat widget, 95% of your customers tell others about their bad experience; while 87% customers share good customer service experiences.
However, customer service is a vast subject and deserves a whole book on it.
What I am providing here is a glimpse of how customer service can be revamped to keep existing customers continue with your business.
It is based on proactive data management apart from a friendly/polite talk.
From a survey, it is found that visitors who interact with your help desk 3 times within a time of 1 month if gets instant, elaborate response, they purchase subscriptions or add new features.
Assisted mobile app along with a good website that displays all data points like orders, transit path, real-time delivery SMS etc. help retaining customers.
Offering multiple shipping methods that can match the budget of different customers keeps a ratio of buyers stays with the business.
Business catering flexible payment options see higher CLTV.
6. Segment Your Customers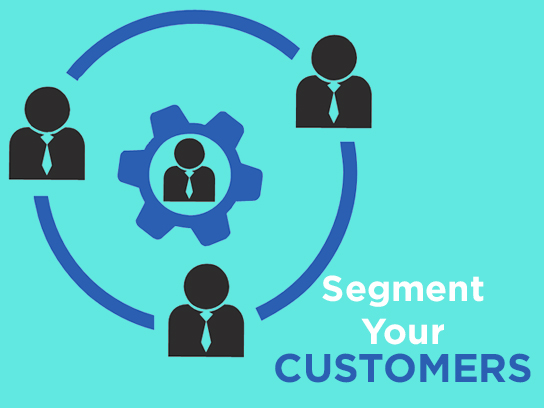 Customers prefer to buy particular products for certain reasons.
Every one of them has unique approaches, needs, budget reservations and pain points.
A marketing strategy which treats all of them the same way may not return prolific outcomes. To conclude, segmenting target customers and propping up analytics data support to take effective actions.
By segmenting you
come to know about the most profitable customers
can better focus on desired marketing channel
can improve and personalize the customer experience
can design better products and add more features
There are myriad of ways to segment customers. Depending on the field/domain you are operating in, you should drill down and segment in the manner that can generate meaningful, highly relevant data for decision making.
Here I am discovering a bunch of examples just to help you start.
Demographics is perhaps the most common and the best tool to the segment.
Who will purchase?
What are age customers likely to buy?
Gender: Male or Female
Cost factor: individuals with what income can afford?
Occupation: is this product suitable to all or only for educated/technical people?
Marital/family status
Location Factor
Is it sellable in urban or rural or both?
What is expected city market size (e.g. New York versus Boston)
Climate consideration
All above questions make sense. Once sorted out, you can assign a priority value to each parameter because not all have the same weight. Then you can tailor services and other professional offerings that are highly relevant and useful for a target audience. Your initiative is now 100 miles away from failure, on the road to success.
7. Introduce VIP membership and Take a tiered approach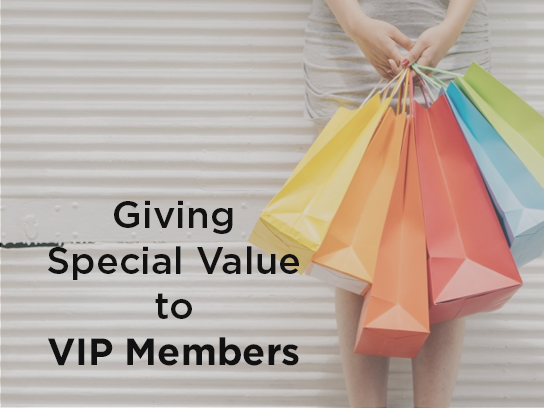 You have 100s of customers.
Not all existing customers drive same profit to your business.
Some are highly valued.
You can leverage a point based system in this case where more benefits are awarded after achieving a specific number of referrals, minimum amount purchase, total spending until date etc.
Point oriented loyalty program goes without saying.
Same is true with VIP login. If you think this may turn counterproductive for the economic situation, you can offer non-monetary perks and gifts.
I hope above 7 tips have not been a wastage of time and increased your knowledge about CLTV(Customer Lifetime Value Formula).