9 Questions You Should Ask Before Hiring Magento Developers
Magento is the 2nd largest e-commerce platform in the world with 24.8% of total eCommerce sites built the on it.
Whatever industry/sector, today, a business owner has to have an eCommerce website to make its products or services
Internet marketing experts see a website as a unique opportunity that allows selling more.
Out of all eCommerce software genres, Magento is extremely appealing to make steller web stores.
The latest builds of Magento 2.0 offer 100% mobile friendly layout and modular/reusable architecture to nurture an e-commerce site with the branded look and feel.
Having access to readymade eCommerce framework is good, but it still requires tailoring, to create website sections that match your business context.
One needs to possess an in-depth understanding of ins and outs of Magento framework.
In conclusion, to generate converting e-commerce website, a person should be a member of a technical horde of people. Or we are required to hire someone who knows Magento framework with utmost granularity.
We, laymen individuals to IT industry, cannot digest meanings of
variables
functions
arguments
etc.
Unfortunately, these are required to generate customized Magento websites.
Just think about the food that is prepared by non-chef, would it be tasty? Similarly, to render a user-friendly website that generates sales by itself, we need to hire certified Magento Developer who has years of experience in related field.
Hiring Magento Developer involves many uncertainties.
For instance,
from which country, would you hire dedicated Magento developer
for how many hours?
project basis or hourly?
what fees are reasonable
etc.
How to hire a Magento developer is an art and it can make or break your business. Paying extravagant checks means low return on investment.
For the purpose, I have presented an image in this blog depicting pricing of Magento developers countrywise.
Further, there are 4 different levels of expertise:
Magento certified developer
Magento front-end developer
Magento developer plus
Magento certified solutions specialist
From the image, it is clear that if you hire Magento Developer India or in Asian countries, it would go easy on pockets.
On the flip side of the coin, remote Magento programmer should be authentic and technically competent. Not only that, you need to have continuous monitoring in ongoing work. Otherwise, reduced price would be wastage of money.
To reduce strain on your mind, I am presenting here 9 MUST ASK questions.
If you value your money and want no loopholes while making ecommerce website, beneficial is going through this text.
Question 1: How many years of experience?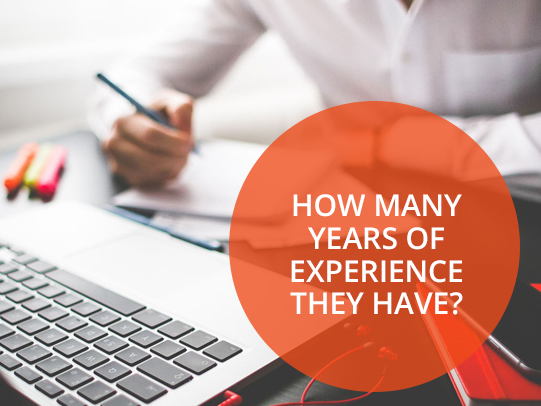 Just know that developers who charge as less as USD $10 per hour also present their complete resume, along with areas of specialization/USP(unique selling point).
As we know "Practice makes the man perfect." – we ought to follow the same. More experience, higher expertise.
But wait.
This is to be seen from two diverse perspectives.
In the first and the most common case, recommended is to select a developer with at least 5+ years of experiences that have better insights and can guide you step by step.
Since you are a veteran of other than software field, you need support for many things apart from getting functional code snippets written, like
what to build
what others have done
how many pages
call-to-actions
how particular business logic can be implemented
etc.
In another perspective, you might hire less experienced (<5 years) professional that will design according to your instruction. In this case, you have pre-generated plan, that is, wireframing of the website is completed. Even if you know all the changes to implement to make an e-commerce website, and when you want to deduct the cost by hiring developers in the restricted budget, you still have to stress for whether Magento front end or back end developer to hire. Therefore, this option is mostly for IT companies seeking to outsource the work. Spending coins in this second case is deduced because hiring Magento certified solutions specialist is completely eradicated.
Question 2. Sample work and proof that it was created by him/her
Hiring without asking portfolio of sites they made previously means detrimental action to your business.
Whether one is a seasonal developer or less experienced one, he must have worked with other companies in the past and ought to submit pieces of sample work.
This also gives you an idea about what you can expect.
One perplexing factor is that in the current time, sprawling are the agencies worldwide that showcase fake testimonials. Either they have completely presented set of websites prepared by someone else or they added just a few parts.
Only way to go ahead is to contact real world customers/humans – asking them one by one – for how they found particular agency or developer while developing ecommerce store.
Question 3. What will be the final date for all work completion?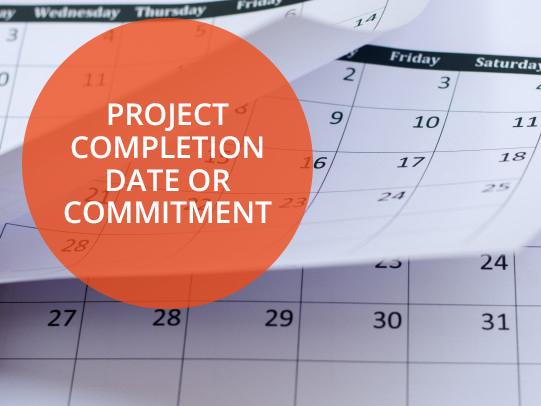 This is an issue primarily proving as an ache for non IT business owners, for they don't know what to expect in what time. And ecommerce developers can geek and prolong the process – by showing delay on insignificant or minor tasks.
Tighten your grip over website creation initiative by requesting him to drop an email that describes a timeline mentioning all tasks/milestones and related completion dates, in the beginning of project itself.
From a practical standpoint, it's ok that results may deviate 2-3 days maximum, more than that indicates problems in delivery and punctuality issues.
Further, once they have sent break-up tasks, you definitely know what are the activities to be undertaken. You can match this with quotes by other developers to cross check if anyone is deliberately presenting over estimation figures.
Question 4. Reliability in Communication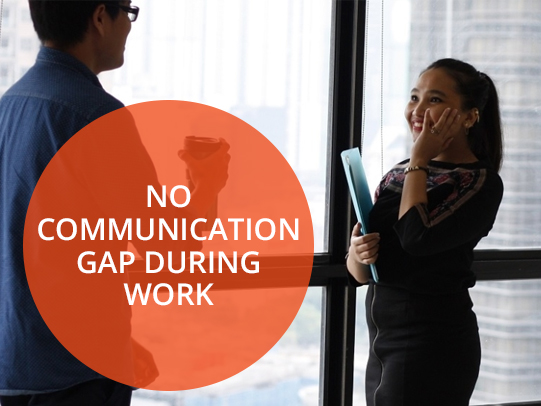 Observe simplicity and truthfulness in communication from the first call itself. Check that developer has a detail oriented approach and answers to all aspects of business deals addressed by you.
He might request to call in particular time range, but should be available for elaborate discussion during that time.
Avoid Magento programmers who are excessively using technical words/jargons as they probably possess an intent to charge more by creating confusions.
Question 5. Quality of work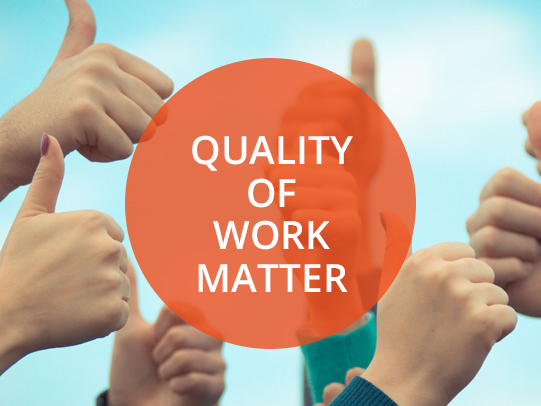 In ecommerce,
attractive ambience
pixel perfect photos and
catchy content
play a vital role.
Since customers cannot touch or feel the product, the only way to convince is to present all angles of product, or videos that show fruitful results achieved after taking your services.
Low quality work often involves non responsive website structure that clutters visitors eyes or does not present various sections of the logo, menu bar etc. on smaller screen sizes. Proportionally, things that cannot be easily accessed by website visitors cannot be added to cart or wishlist.
All in all, gauge yourself, determine what should be right disbursement based on their sample work and then only sign the contract. It is good to pay for quality, but equally remember that ecommerce developers market is highly saturated, and the developer would be knowing the worth of the salt he sells.
Question 6. Online Reviews & Ratings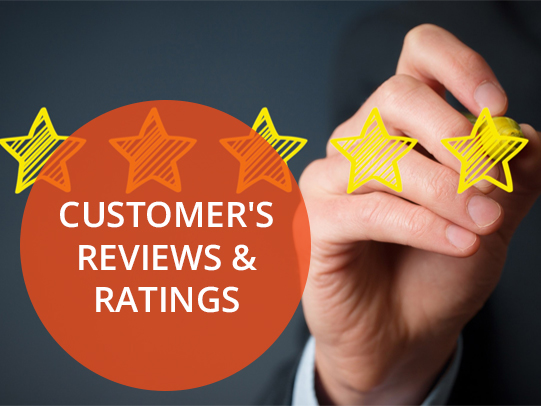 I have to inform annoyingly that internet marketing techniques are on the verge of losing all their importance.
These days when Instagram followers and Facebook likes are highly sought after services by SEO agencies worldwide, how much is it trustworthy to select a Magento developer based on customer ratings.
Few sites like Upwork.com does not allow to endorse or drop negative reply by noncustomers who did not purchase any e-commerce services from this developer.
Yet, all indicators cannot be wrong together.
If a developer has a good timeline of reviews maintained over Yelp, over Freelancer.com, on stackoverflow profile, and also has positive feedbacks for his website, shortlisting does not harm.
Later on, you can eliminate those with one or more bad reviews in case.
Question 7. Would hired Magento Developer to provide 'Daily Reports' with break-up tasks?
If you hire in different state/country, you don't get chance to talk about issues over a cup of tea.
Although there is no problem in keeping distant developer(s), at least one video chat daily is recommended.
Today, when there are many group conferencing softwares like SkyPe, Google Hangouts etc. available, distance hardly matters.
But as we know, "a chain is only as strong as its weakest link", so never overlook ongoing development regardless of how much stable and trustable your developer is.
Having a discreet daily report that mentions minute basis work gives you an opportunity to measure developer's efficiency.
Further, Daily Reports sheet shared on Google Drive gives you an idea about factors which matter when hiring a Magento or other type of developer.
You can ask future developers to adopt format of any existing report sheet that is easy to understand by you.
Question 8. Documentation and Post Development support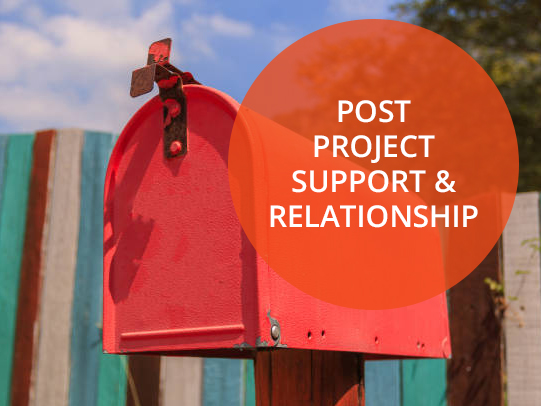 While in service-oriented jobs, having a connection with respected professional becomes of prime importance.
It would be the mistake to collaborate with someone who simply runs away as soon as final delivery is complete. It is essential to have versatile documentation of ecommerce website that depicts all important
data points
related usernames
passwords etc.
Also ask, once store goes live,
Will Magento developer resolve speed related issues?
Did will hire Magento certified professional be ready to add any missing features? How many?
Will he be able to push and pull data with any 3rd party system without requiring a purchase of an extension?
It helps in future when you want to customize any webpage via different Magento expert.
Before finalizing the deal, ensure terms and conditions for post-development support are met and if needed, discuss with the developer the extent of upholding that would be served by him/her as opposed to taking it fairly positive yourself.
Question 9. Guarantee for Safe & Secure Operations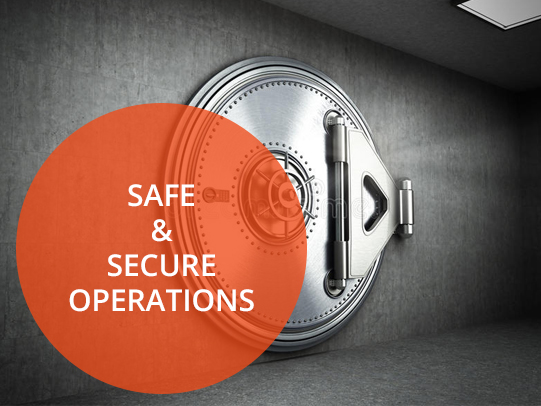 To develop a secure eCommerce web store, all ingredients or components should be of the updated version.
Here, PHP code writing skills have their take, for codebase should be solid that doesn't allow any single crack.
To summarize, Magento developer need not be a cyber security expert but he should be capable to materialize all cutting-edge safety measures specific to Magento eCommerce framework.
Conclusion
The scope of eCommerce project finds no limit. There are endless possibilities when we want to hire a Magento developer, all having unique pros and cons. No matter the size and nature of an e-commerce project, we, in this text, went through top 9 aspects or questions to consider whose answers highly touch upon the boundaries of business success for anyone who wants to make income by establishing an e-commerce website. It all ultimately drills down to the productivity of your developer who will design/develop contour of your eCommerce venture. Once all above 9 questions are settled down, a final piece of advice from my side is to ensure that Magento eCommerce Developer you are picking has high-speed internet, a working computer with exclusive access and an alternative power backup in case.