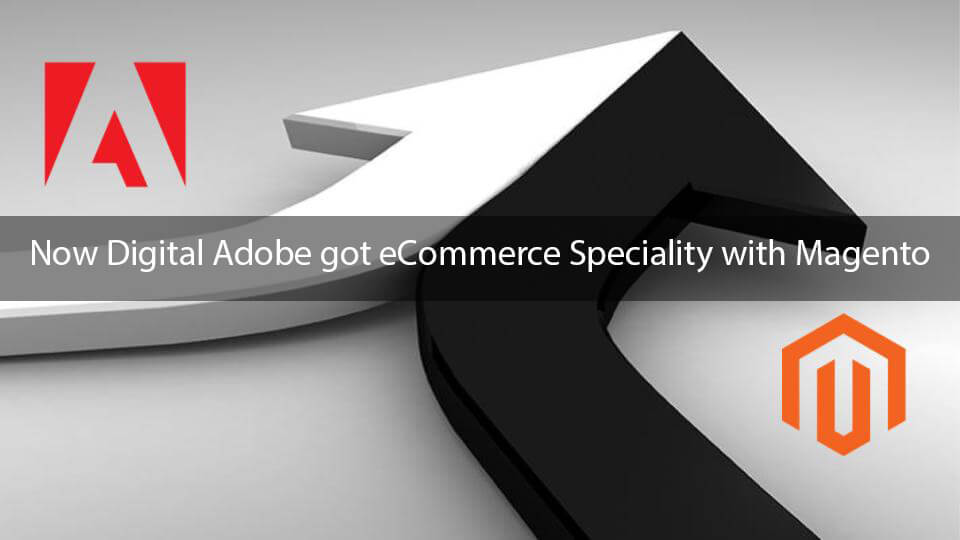 Check Out The Recent Post Of Adobe Purchased Magneto News
If you don't know that the world popular digital Adobe has got the e-commerce specialist Magento recently for around $1.68 billion around, then it is time that you should know about them now. There is plenty said around the industry how their move is the closing customer the loop of experience for the adobe and also making them a formidable competitor for Salesforce, Oracle and SAP.
Adobe and Magento meet
The real truth of Magento imagine 2018 is assessing the present situation can assist in predicting what is going to happen in future.  Yes, Adobe buys Magento for meeting the content with commerce. If you will have a look, you will find Adobe and Magento as two separate systems and they are in short term which co-exists through Adobe commerce framework along with customized solutions.
Well, Adobe is having an excellent record of taking up smart acquisition move and even integrates technology into own system. They are likely for coming to the same outcomes of the seamless way in such a case. At the same time, the customers of Adobe can even expect complete solutions which are completely integrated and comes with usage of experience cloud.
Serving B2B and B2C customers
Recently Adobe has announced that it entered into a definitive agreement for acquiring the Magento commerce which is a leading commerce platform for marketing. Addition of the cloud Magento commerce, it will also enable the commerce for being integrated seamlessly into a cloud of adobe experience which will deliver single platform and can serve both B2C and B2B customers around the world.
This Magento platform is all ready for bringing in the digital commerce with its predictive intelligence as well as with its great order management. This is going to offer an unique experience across wide number of industries.
Adobe is a leader in delivering and designing the digital experience through data and content. At the core of all experience which comes with data and content, enables personal and consistent experience customers that one can expect.
Entering commerce world
Commerce is also well integral to the customer experience. The business and consumers can expect all interactions which are shoppable, whether on social, mobile, web or even in-store or in-product. It is also something which will bring the Adobe experience of digital commerce enablement & order orchestration for both digital and physical goods across a wide number of industries that includes customer packaging for wholesale, manufacturing, goods and even the public sector.
The Magento adobe platform is even built on the scalable and proven technology to support the vibrant number of the community of more than 400,000 of developers. The partner ecosystem also offers the thousand numbers of extensions which are pre-built and includes logistics, tax, shipping and payment.
Top brands included
Such flexibility offers businesses around for quickly ramp & iterates commerce capabilities for great business needs. The present customers of Magento also include some top brands as Rosetta stone, Paul Smith, Helly Hansen, Canon and more. The Magento and Adobe are sharing the joint customers which include Cathay Pacific, Nestle and Coco-Cola.
Adobe is one company that has the leadership over content creation, ads, marketing and even analytics. Now with best help of Magento Austin, it has entered the commerce industry as well which will enable the real-time experience across whole customer journey. They are embedding commerce into cloud adobe experience with the Magento and enabling Adobe for making all moment to have personal shopping experience.
Complete innovation offered
Both Magento and Adobe are sharing vision for bright future digitally and want to bring the strength of Adobe in the content & data with innovation of Magento's open commerce. They are excited for joining the Adobe and believe that this can be premium opportunity for all customers and even developer's community.
The transaction is expected for closing during 3rd quarter of 2018 fiscal year of Adobe. It is even subjected for regulatory approval & for the closing conditions which are customary. Until transaction closes, all company continues operating in an independent way. The Magento eCommerce Development is also one where the mid-market meets well the enterprise.
The adobe has thrived for serving all enterprise clients while the Magento has even capitalized on mid-market and can have the aspiration for cross-pollinating. Whether they are sharing the dominance in both the markets or move towards singular focus, the customers are not at all going for jumping in to invest.
Adobe being the commerce company, the purchasing delay is something for which people are waiting for test cases and even for relationship kinks to work fully through. The vision adobe for all experience-driven business can continue to be asset which can keep them in competitor's front as IBM and Salesforce.
This is also where the maturity is going to meet the innovation. This is also one of the mature products which come with robust networking of developers and they both will be able to keep up the pace with all technological innovations.