Common SEO mistakes of Most eCommerce Websites
Well, many online merchants have this perception that listing tons of products on their e-commerce portal would help them impress search engine and their site would start getting heavy traffic. This is not true. Sadly, when you hire eCommerce SEO Services to optimize it for SEO, they know that it is much difficult task as compared to implementing SEO for a blog or small company websites.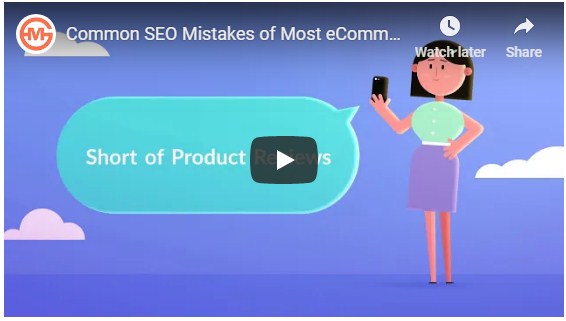 When you have a plenty of product pages that shuffle continuously onsite as well as off site gives rise to a lot of problems that affect SEO and it becomes a tedious task to utilize SEO for eCommerce portals.
This article will help you
Know about the Common SEO Mistakes that most eCommerce websites make
Absence of proper product description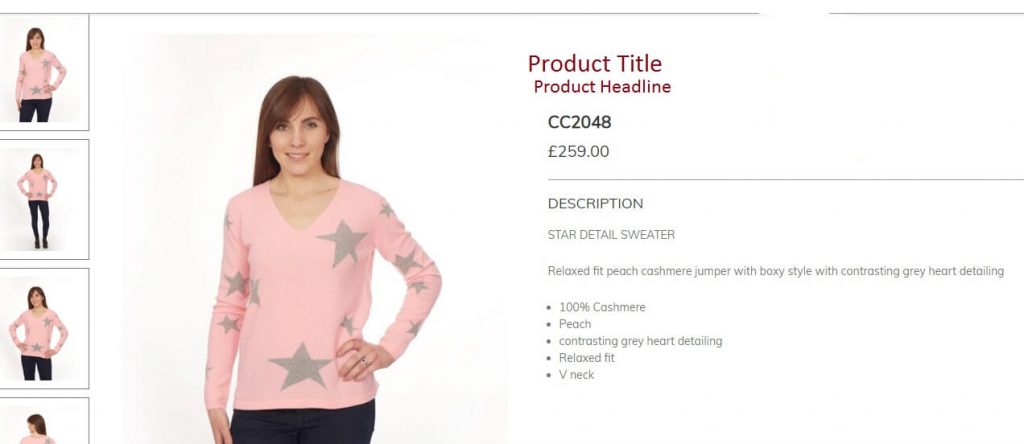 This mistake is quite common with gift stores online or clothing stores online. Sadly, many affordable eCommerce SEO services also fail to guide you on this factor and there is absence of proper product description. The text description included is not up to the mark and thus reduces the chances of the pages being ranked in top 10 of popular searches. So make sure you add proper text description to a particular item card to avoid such issues.
Ensure that the product description written should be unique and descriptive.
Making use of product descriptions stated by Manufacturers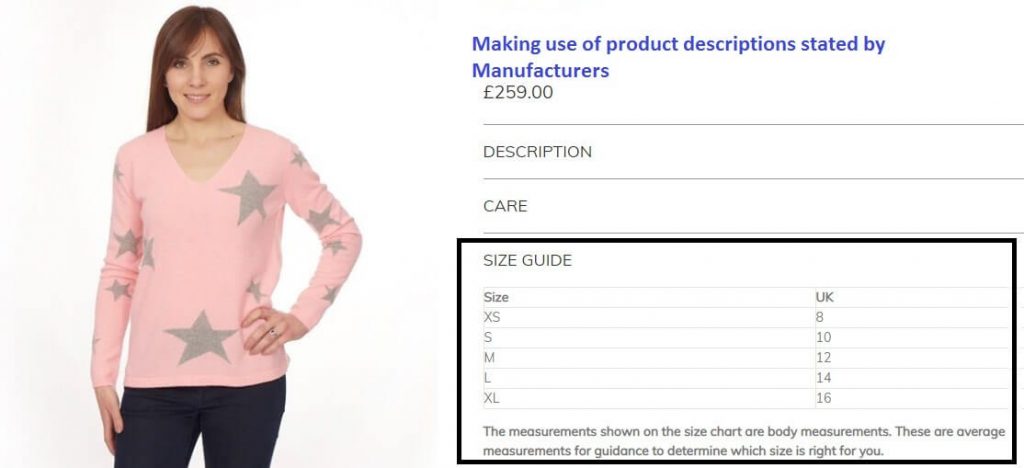 If you want to get recognized by popular search engines, what you do is just add a proper description stated by the manufacturer. Well, this activity is surely going to ban your website on different search engines. The reason is that the same product is distributed to a number of other online stores too. Most of these stores keep the product description as given by the manufacturer. This makes the entire content copied. So, make sure you write unique content in product description.
Short of product reviews
Nearly 70% of people who purchase online search for product reviews before they make a purchase. This directly means that if you do not have any reviews on your website, your chances to attract target audience are less. On the other hand review pages rank higher than selling pages.
Do not optimize product pages according to search engine rules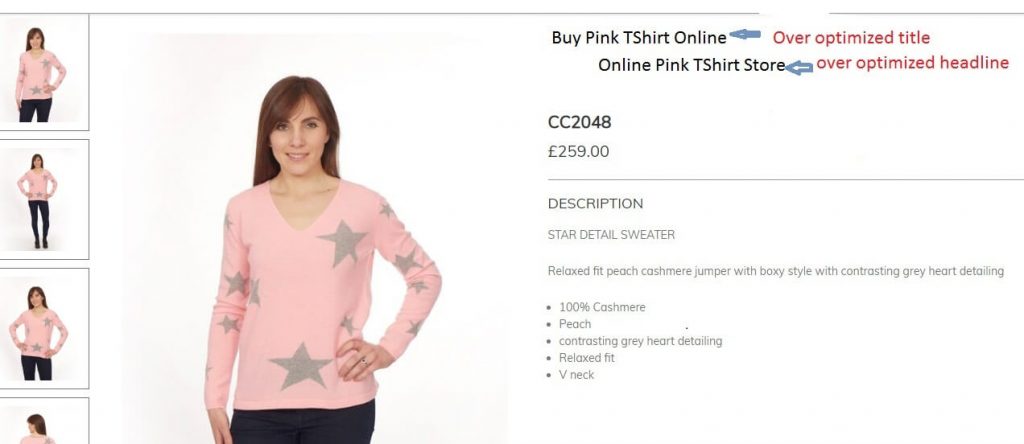 You can say this is successful eCommerce solution that many people miss out on. Try to identify the keywords that most people are using to type in search engines while you are writing product descriptions, titles or headlines. Else you will find yourself promoting a product that no one on the internet is looking for.
Here is how you can optimize your product pages in a better way.
Include model numbers in title tags & H1 headings
Include brand names in title tags as well as H1 headings
Do not keep the image alt tag details empty
Don't stuff the page with keywords or keyword phrase
Avoid using iframes to show content.

Assigning duplicated titles
Another error that most online stores ignore is using duplicated tags for title. Make sure they are unique and not similar to other titles. The structure that should be followed for title tag is like this
Brand – Model- item- type
The best thing to search for perfect keywords is to engage in little bit of research to know the language used by your customers for the products you are going to sell. It will give you an idea about the structure in which the customers will view the products you are selling and how they will search for the products.
Not using speaking URLs
Talking about speaking URLs they are the ones that are keyword friendly and also termed as keyword friendly urls.
The name of the product should be reflected in the URL of your site. This is quite important when it comes to SEO search. The reasons why speaking urls should be used are
It helps the customers know what they can get after clicking the URL.
There are chances of your URL getting picked by other site and submitted again to another site.
Use of duplicate content in plenty
Pages to be printed, archives with various sorting elements, tags etc. that actually create many duplicates should ideally not be actually indexed by different search engines thus they should be enclosed in the file robots.txt.
It is quite crucial as there are possibilities of your site getting banned due to duplicate pages.
Here is how you can cut down the duplicate content
You can use robots.txt to restrict sections that build duplicate content like category pages, archives, tags etc.
You can use canonical tag to show the web pages you wish to get indexed.
You can also include nofollow attributes to all the links that indicate sections which reflect duplicate content.
Google wants the users to have a good experience and you first need to make the online store useful and user-friendly for your customers so that the Google is impressed too.
If you have hired a SEO service for your eCommerce store then check if the eCommerce SEO Packages offer everything perfect that helps your site rank higher in search engines.
The errors if taken care of and rectified at the right time can help you set up the right eCommerce Marketing campaign for your online store. So, optimize your online store properly for SEO so that the store generates revenues for you.
Standard Affordable eCommerce SEO Packages:
SEO Packages

Silver

RECOMMENDED

Gold

Platinum
Keywords
10
20
40
Website Audit Report
Site Structure Analysis
Keywords Analysis
Content Analysis
Baseline Ranking Check
Broken Links & Image check
Onpage errors & Warning Check
Blog Page Analysis
Competitors Analysis
Onpage Optimization
Header Tag Optimization
Canonical URL
Keywords Research
URL Optimization
Upto 10 pages
Upto 20 pages
Upto 40 pages
Create Meta & Update
Upto 10 pages
Upto 20 pages
Upto 40 pages
Content Optimization
Upto 10 pages
Upto 20 pages
Upto 40 pages
Internal Links Optimization
OG Title & Description
Robots.txt page Setup
Sitemap.xml & HTML Setup
Google Webmaster Setup
Google Analytics Setup & Conversion Tracking
Bing Webmaster Setup
Image Optimizaiton
Website Page Speed Optimization
Blog Optimization
Resolve Webmaster Errors
Shopping Cart Funnel Analysis & Setup
Mobile Webpage Optimizaiton
Custom 404 Page
Schema Setup
Local Search Optimization Setup
Google My Business Setup
Website Optimization for Local Maps
Google + Site Setup
Local Search Optimization (Each Month)
Local Business Citations
3
5
10
Content Promotion (Each Month)
Internal Blog Post
1
1
2
Blog Promotion
2
4
12
Article Submissions
5
10
15
Classified Writing & Promotion
4
8
30
PPT Creation & Promotion
1
4
PDF Creation & Promotion
1
4
Video Creation & Promotion
1 Video
4 Videos
Social Bookmarking
10
15
20
Directories Submissions
10
50
130
Image Submissions
5
10
Product Listings
3
Q&A Submissions
4
Forum Submissions
1
2
Blog Commenting
1
2
Social Media Sharing (Each Month)
Google Plus
6
12
Facebook Post
6
12
Twitter Post
6
12
Google My Business Post
6
12
Pinterest Post
6
12
LinkedIn Post
6
12
Analysis & Improvement Report (Each Month)
Keywords Ranking Report
Analytics Report
Lead and Conversion Report
Content Promotion once in 6 months
Infographic
1
1
1 (Per Month)
Guest Bloggings
1
1
2
Press Submissions
1
1
1

$175.00

$299.00

$499.00

 

Know your SEO needs

"Get help to find Custom SEO Packages"

 
There are small little things that you can take care of and follow the tips that help you correct the errors. When you SEO optimize your online sore properly you can see the traffic pouring in and the more time the customers spend on your portal without returning back to search engine more helpful it would be and Google will direct the customers to your site.
The eCommerce SEO Services companies follow the best practices to optimize your online store as per best eCommerce SEO tactics so that you gain more from their SEO services.