GDPR Finally Rolls Out in 2018: Beware of Sharing or Storing Unnecessary Customer Data
Since the inception of the Internet, data and privacy have remained red mark topics.
Day-by-day, we hear an increasing number of strange and forceful cases of data stealing and privacy-leak.
In this text, we are going to take a fast-paced look at all aspects of GDPR, in just less than 500 words.
What is GDPR Exactly?
It is an EU data and privacy protection law, its full form is General Data Protection Regulation (GDPR).
Its applicability starts on 25th May 2018. It imposes new types of obligations on web or app developers and ecommerce merchants.
Which individuals/merchants and app developers need to concern for GDPR?
If your customers who are Europe based merchants or if you are a merchant having any customer located in Europe, you ought to take measurable actions to comply with GDPR act.
As per the GDPR terms, there are certain restrictions put on collecting, storing and processing data of European people.
GDPR is invariably complicated, you can look into official document here.
To help you comply with this law, I am presenting here suggestions to assist you in to control and exercise over customer and merchant data – passing through the business system.
1. Look in Depth Before Allowing Access Permissions on Data to 3rd Party API/App

Not understandable?
To give an example, you might have seen some screens on Google Drive which asks to see your basic information before it can get installed.
Similarly, when you are running an online store and leverage any marketing or another type of app's facilities to support your business, know what data points are shared before integrating.
On the part of 3rd party app owner, he ought to pop-up screens that elaborately displays exactly what data its app needs to access in order to benefit your business.
On store/web/mobile app owner's part, he must deny or reject entrance to sensible and personal information or should not install a risky app.
2. Serve Only If 3rd Party Really Needs Specific Datapoints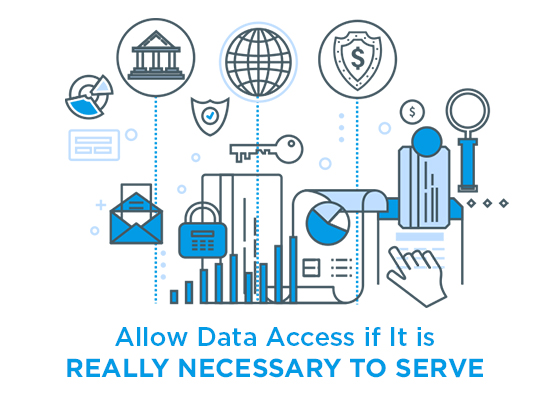 Be mindful of consequences on account of GDPR law if wrong data is delegated.
A mobile/web developer should be capable enough to remove unnecessary data points while integrating a 3rd party app with website/mobile application.
A merchant should carefully view API endpoints and app requests. Why it needs to access certain data related to store's customers.
3. 3rd Party App / API Providers Have to Communicate Use of Collected Data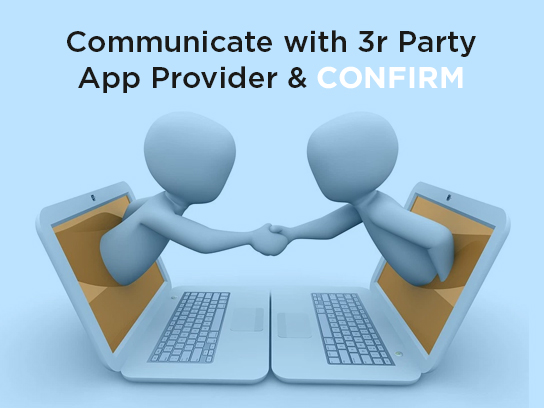 Beyond acquiring data to execute a predetermined process, they(app sellers) have to disclose treatment over collected information.
GDPR enforces that app sellers must reveal usage of personal data in their product.
Understood a merchant or app developer may not have time to go through entire product documentation, the best method to unhide usage of collected data is to read the privacy policy of that application.
Of course, the privacy policy of app owner should be updated in the first place that states it follows policies described by GDPR.
If it involves the complicated use of personal data or when it passes through multiple tiers, I recommend you contact an expert lawyer to settle down before enabling app services.
4. GDPR Sublimates That All Individuals Possess Right To Get Their Information Corrected and Erased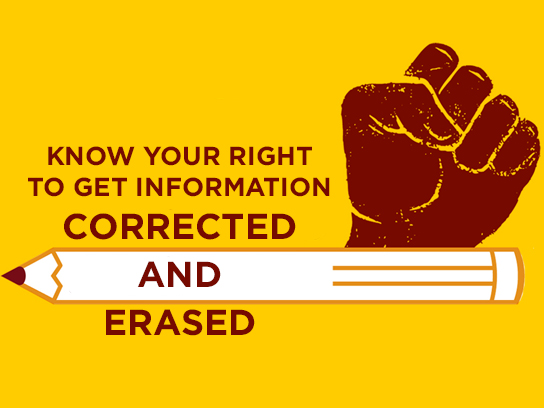 Yes, it is not that you an ecommerce store or any other web-enabled storage system can keep personal information indefinitely.
A responsible web store owner should design an organized system that collects, stores and shreds customer data time-to-time.
This directly indicates that your app should, on its own, delete merchant's and merchant's customer data as well.
Even before it comes the time to wipe out data, it should be stored securely, like in encrypted format.
I hope this article has presented essentials of GDPR in easy to digest manner. Following GDPR can abandon any possible lawsuit against a business.