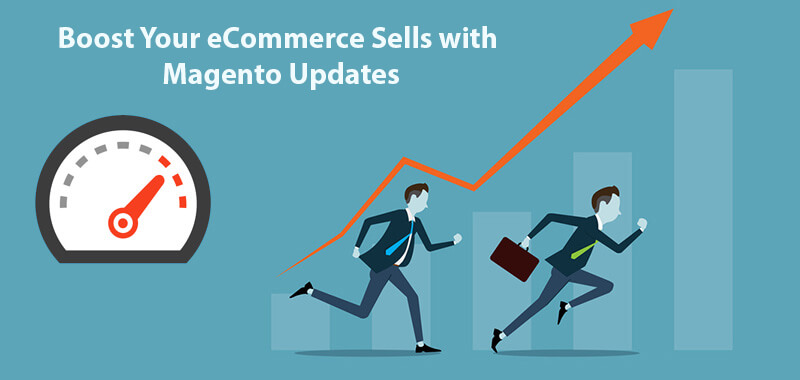 How Magento 2 Store helps for better Product Selling?
If you are using Magento eCommerce store and looking to boost your sales then Magento Version Upgrade would be the ideal option to increase product selling. If you are thinking about which Magento version you should upgrade to then Magento 2 extension is the right choice that gives you enhanced product selling features and opportunities.
As there are many merchants joining online marketplace, it has become a competitive domain to sustain… Hence it becomes important to be unique and attract customers to your site which is the most important aspect of online business. Once you offer products online the next step is to encourage your customers to buy your products and this is where the merchants need to make a lot of efforts.
When it comes to Magento Customization, Magento 2 Store feature enables merchants to make most of the features like featured products, daily deals etc to general revenues for the business. Certainly, Magento 2 features are quite beneficial for the merchants to increase sales online.
All about Featured Products
If you are thinking about what exactly is 'Featured products' then to define it in simple words it is the way how most attractive products are presented to the customers. These products can be the hottest products or the products most searched, liked and purchased by the customers. When you add in your store website the featured products block, the owner will let web browsers give a complete picture of the most liked products without the need to spend time in searching the entire website to find the relevant product.
How daily deals are helpful?
Daily deals consist of the products that are recommended to the customers on day to day basis. Attractive promotional strategies are used to present such products like displaying the MRSP or adding some other products.
The daily deal products are really helpful contribute to turn the impulsive demands of the customer into a purchase. As the promotions are time bound the online shoppers are encouraged to place their orders within a specific period of time so that they do not miss out on a great deal.
Well, there is a misconception among a lot of people that placing a lot of daily deals on their store will help them sell more products. Well, this is not the case as trying to place a lot of recommended products for every group would leave customers confused by plenty of products displayed. Make sure you create not more than 25 items for each product block as it will become easy for the web browsers to decide.
Block features
The main idea behind using daily deals & featured products blocks is to drive more customers to your store for certain items. Thus, you need to emphasize the prominent feature of every  block like give more importance to limited time & attractive price applicable for the offers presented in daily deals block. This will help the online shoppers to choose the products and add to shopping carts.
Add to Cart Button for Each Product
Magento 2 default settings that accompany the blocks, do not come with Add to Cart button below every product that can let customers click on each and every item and they just search for add to cart button. It can create inconvenience for the customers while shopping and they may change the decision to buy a product from your store. Hence, check if there is Add to Cart button for each product
SEO Optimized
You know how important SEO is and Magento SEO extension is SEO optimized platform that helps your store get higher rankings in various search engines. If you want to attract customers to your products/store your site need high rankings.
QR Code/Barcode can be Generated from Special Coupon Code
As QR Code/barcodes contain the product details like price, name, address quantity etc. while including Magento 2 coupon code in your store you can easily create QRCode for the products you are selling.
Depending on the Magento 2 extension you purchase you get the feature to hide product prices from a specific group of customers or new customers. Also, hiding the price is an effective method to attract a plenty of visitors for your store.
Similarly, if you want to hide the price for a few customers then this Magento extension helps you hide the price from a group of customers.
Price Comparison
This is the most prominent aspect that customers consider before they buy a product. They are concerned about the price of any product and if you give them the comparison of a product from different stores and knowing which store sells it at a reasonable price would help them make a buying decision quickly.
The Live chat extension offered in many Magento SEO Packages helps you directly interact with your customers. You can help them with their request, demands and products of their choice immediately through live chat feature. It saves time and helps you attract customers to your site. Sometimes, customers make a purchase immediately once their query is answered through live chat. Also, customers have the option to chat with store chat representative when they are not able to find the product they need.
So, Magento 2 extensions are really helpful if you want to boost your sales by selling more products. Magento 2 offers everything your store needs to sell more products and generate more sales. You can manage product display, deals and hot deals effectively and display on your store for the customers to make a purchase. You can customized and control how products are displayed to the customers. From product price to product display, generating codes everything can be control using Magento 2.
It is one of the best ways to have a Magento eCommerce store where you can manage everything in your store. It certainly makes the buying process smooth and that lets customers drive to your site. The smooth check out process and add to cart button lets customers search and buy effectively.