In Ecommerce: OpenCart vs Magento Comparison 2018
"89% of
shoppers have
stopped buying from online stores after
they've experienced poor customer service."
"31% of online shoppers from both the US and UK say they'd be more likely to purchase after a live chat."
What drills down from above statistics?
Importance of:
features of website and

your customer support
are at the heart to run a profitable venture.
Just two things.
And just any one of both above can make or break a business.
Customer support totally goes hand in hand on account of policies framed by one vendor to another.


Because customer support depends on your own/individual efforts, a context of this discussion narrows down on how to avoid rudimentary level website functionalities.
To make a website, there are a bunch of
tools

platforms and

technologies
available out there on the market. And only increasing day by day to strengthen the confusion!
Well, in this blog, I shall provide short, quick insights into two leading, 1st tier eCommerce frameworks namely, Magento and OpenCart in form of comparison.
I have tried to present the most neutral walkway of comparison here after reviewing all recent(as on February 2018) functionalities available in both, hence you can single out based on your requirement of features.
Before starting out, just keep in mind that although both are written in PHP and 100% free software, Enterprise Edition of Magento has the extra cost added while for OpenCart, dedicated customer support is a bit steep in price.
| | | |
| --- | --- | --- |
| Feature | Magento | OpenCart |
| Inventory management | Yes | Yes |
| Advanced SEO | Yes | No |
| Easy to Use | No | Yes |
| Point of Sale Order Management | Yes | No |
| Print-friendly Eco-system | No | Yes |
| Multi-store Facility | Yes | Yes |
| Security Conscious | Yes | Little Vulnerable |
| Community Support | Excellent | Average |
| Extensions | Costly | Relatively Less |
| Learning Curve | Higher | Fast and Easy |
| Ideal For | Mid and Enterprise Business | Small-to-Midsize Business |
Also, OpenCart website serves solid documentation that is
short &

easy to digest/understand
even by non-IT persons which is not the case with Magento.
Magento development services and certified Magento developers are easy to source online and offline, for OpenCart you will have to put efforts to find niche expert or will have to hire a generic PHP developer.
Most eCommerce SEO services company cater optimization of SEO settings in a given platform of choice but for OpenCart, tight control over these options itself is trickier than Magento.
Consideration of Hosting Plans and Costs
While the software itself is free – whether Magento or OpenCart, you  still need to pay for
hosting

required extensions and

premium themes
Magento is a resource-demanding solution, it requires a competitive hosting plan to support the ongoing performance of your store. On the other hand, OpenCart fairly operates well beyond boundaries on an average web host's server.
eBay Portal Integration



Just like many similar vendors, if you want to cross-sell or are seeking to let go little commission by putting your products on popular websites, eBay is without a doubt highly sought-after marketplace and choice to partner for years now.
It is to notice that Magento has pre-built straight away integration with
eBay listing &

eBay order import
For OpenCart, this is achieved by means of add-ons installing.
Glossary/Tool Tips
When we take our mouse over a specific product, icon or another widget on a webpage, sometimes we see small chunks of text that assist in understanding what is it about, also known as a tooltip.
Interestingly, none of both has this functionality by default! I haven't checked plugins site for each of both e-commerce platform, and it should probably be available that way – requesting you to see yourself if tooltip words are really making towards conversion on your site.
Reward Points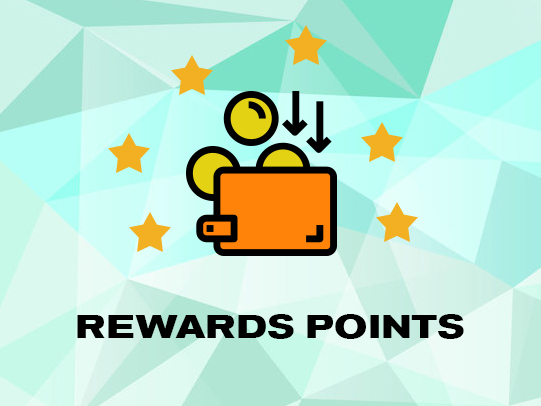 They come in handy to retain long-term customers.
Available in Magento only.
Authorize.Net SIM Payment Gateway Support
If your store, in particular, uses this payment gateway/mode, you ought to pay USD $50 to add it in Magento based website.
For OpenCart, this is not configurable at moment.
Amazon seamless check-out
Being one of the largest e-commerce machines on the planet, Amazon website features tons of fancy products, services, and things not seen or put out elsewhere on the web or at least not visible even if they are there on less popular sites.
Knowing this fact, website owners worldwide are connecting their API with Amazon.com
On Magento, this tweak is implemented via Addon and fortunately, that extension is 100% free altogether.  Functionality again is not available in OpenCart – neither in its first-source packages nor possible by add-ons.
Real Time Shipping and Tracking Information
I am not aware of whether any of
DHL

FedEx

Intershipper

UPS

OnTrac
related shipment booking and integration can be aided to OpenCart by utilizing any latest extensions but 90% do not exist in an out-of-the-box manner when you install OpenCart.
For Magento, every shipment related vantage is accessible by getting add-on modules written on top of a framework with help of expert developers, as all branded and known courier companies do collaborate with Magento.
[ modify below image to suit on our website ]
Available Devices
OpenCart runs equally good on 2 desktop operating systems namely Windows and Mac and also on all web-mobile browsers while Magento websites are disposed of compeer good without cutting corners on Windows, Android, iPhone/iPad, Mac and Web-Mobile-based browsers thereby outperforming by covering 2 more mobile OS platforms.
However, you can modify OpenCart store that presents well on remaining 2 platforms but it takes extra cost, time and efforts.
Our Score
Selecting the perfect Shopping Cart Software for your business is difficult as decision resolves on several factors including functionalities, added work, time availability and cost incurred to purchase extensions.
After comprehending over described features in above text, I agree that Magento is powerful and savior option than OpenCart as it is scalable for when your business grows in future. And even if your shop size does not expand, then slow but constant efforts put to develop robust web store based on Magento helps in the long run although it can be a bit lethargic in comparison with OpenCart in beginning.
OpenCart although is appreciated throughout all countries, is not as versatile as Magento.
Out of 10, our score is,
MagentoGuys is a best Magento website development company that provides support-based Magento upgrade service where customers can work in conjunction with Magento consultant during the process to get better grip and insights over their own website.
Call us on +91-7096620202 to upgrade Magento website to version 2 right now.