Magento 2.2.4 : 9 New Enhancements and Features, Apply Patches Right Now
On 2nd May 2018, Magento Inc. released a newer Magento version 2.2.4, the latest build of the software.
Therefore, if you are planning to create an ecommerce store, you can directly use Magento 2.2.4 framework and create a Magento theme based on it as opposed to purchasing older 2.2.3 or version 2.2 based Magento template.
There are many rumors surrounding Magento 2.2.4.
Approximately 200 small contributions are made by Magento community – which all are added in 2.2.4 release.
These contributions comprise of:
performance-tuning improvements
80 incidental engineering fixes.
Magento is again improvised with many bug fixes, we will see only major ones.
1. Addition of new Payment Option
The huge number of payment options retain customers in magnitude.
Keeping same in the mind, Magento v2.2.4 has added two new payment gateways.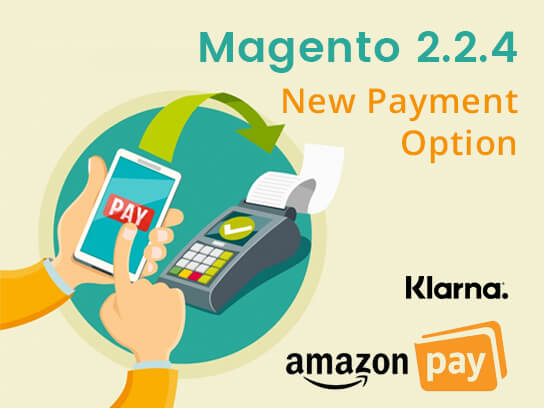 1.1 Amazon Pay
We all know well that Amazon's check out procedure is a trusted one for years now.
Those who buy frequently from Amazon may have gift coupons, Amazon's card or like advantages/reward points earned previously which they cannot leverage while buying through a different payment gateway.
Magento 2.2.4 is now bundled with Amazon Pay which also calculates tax and shipping charges on its own.
It is easy to set up, why to wait, upgrade right now.
1.2 Klarna Payments
Wondering who uses Klarna?
Sweden's 40% ecommerce sales are governed by Klarna's payment gateway alone.
Not only that, in the year 2017, $21 billion amount transactions are handled by Klarna Bank AB.
With Klarna pay option in place, merchants having an online presence with Magento website provide even more flexibility to visitors.
Noticeably, Klarna payment also allows customers to pay at specific time/date in future and pay in installments.
Along with above two remunerations, release 2.2.4 is blessed with Vertex integration to simplify sales tax calculation related complexities on website owner's part. This, in turn, helps owners derive AOV(Average Order Value).
2. Greater Integration with Dotmailer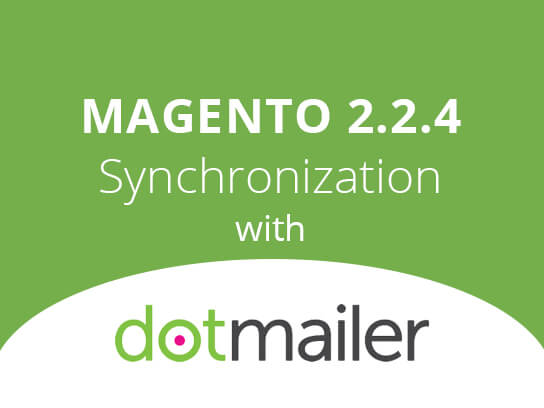 Dotmailer is a world famous email marketing platform, and it was already integrated with Magento back in its version 2.2.2.
Benefits are expanded in terms of greater functionalities accessible from Magento Admin panel itself.
After upgrading to 2.2.4, ecommerce merchants now can create personalized email templates specific to transactions using Dotmailer interfaces.
3. Abandonment Rate Report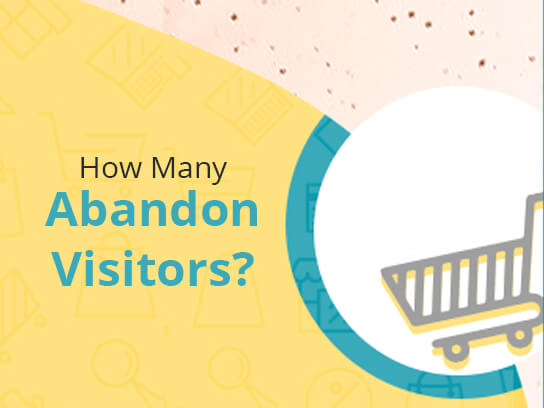 Magento framework has added Abandonment Cart table in its database to report about how many visitors and at what stage did they abandon.
4. Bug Fixes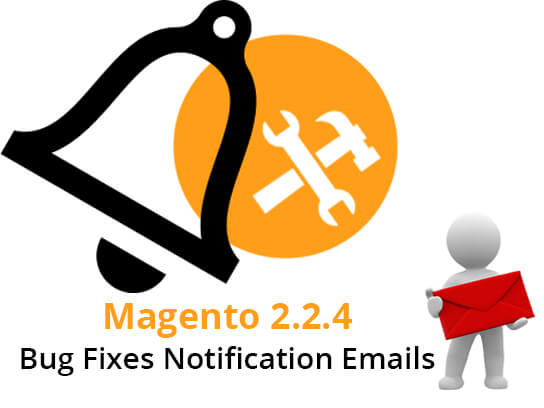 Appearance of checkout pages were little cloudy or cluttered in past versions. Magento 2.2.4 has revamped the code behind the scenes that present 100% mobile friendly section for Payment Methods.
In Admin panel, introduced is a credit card form to put new orders.
Refund procedure is supplemented with Credit Memo, created automatically, it helps in bookkeeping.
From onwards, you don't need to fetch for or write SQL queries to get a list of products with low-stock. Report for the same will be available via notification emails.
5. Now, separate debug files related to shipping and payment will be created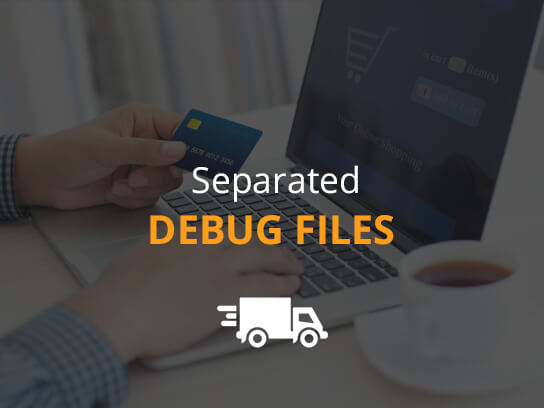 Sometimes we know functional areas of defect but can't trace the exact lines
of system generated entries that explain the problem. Log files are vital for debugging.
6. Enhanced ACL-aware search in Admin panel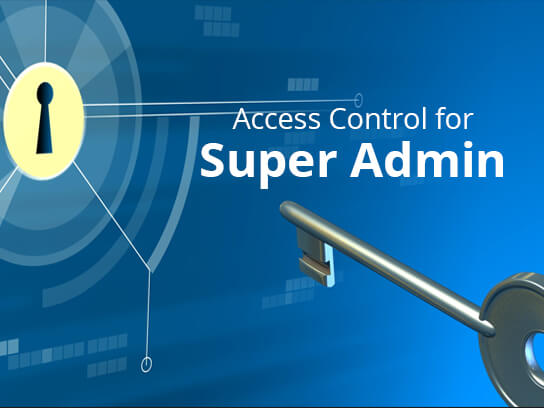 Access Control List(ACL) is another name for layered security. This type of extensible search function displays fetched data only if admin user has permissions to see it.
As a consequence, Super Admin is notified of the actions undertaken by the current admin. He can also change the results to show 404 page when a particular Admin doesn't have right to look into it. This treatment can be applied to existing Admin users as well as to those to be created in future.
7. Carrier addition – WnDirect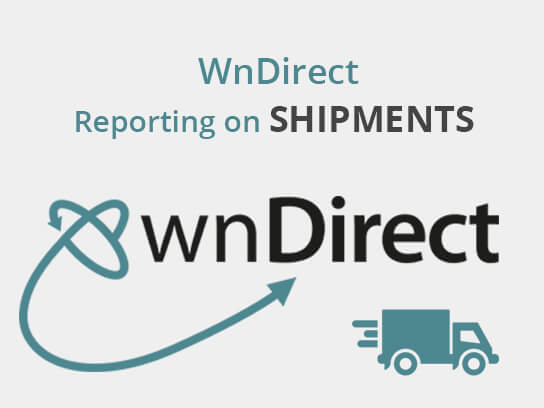 WnDirect on top of FedEx, USPS, UK Mail, Australia Post, and DHL that it already supports. It is integrated with Magento Order Management to provide basic reporting on shipments.
8. Demystified Magento Maintenance Mode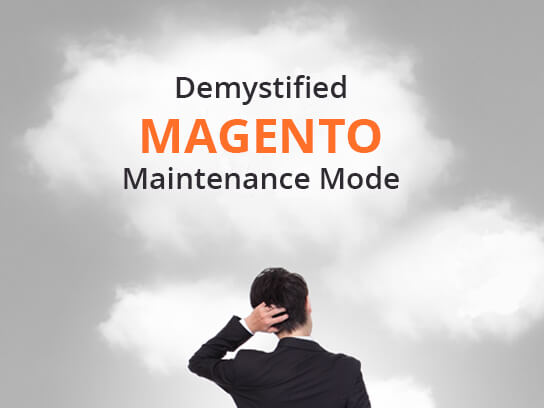 Previously, it was not possible to switch to and operate in Magento maintenance mode when executing below commands:
bin\magento module: uninstall
bin\magento setup: backup
bin\magento setup: rollback
bin\magento theme: uninstall
bin\magento deploy: mode: set production
There is now no bar to work in maintenance mode if it is enabled in the first place in the backend.
9. Products with simple views or images are loaded 11% faster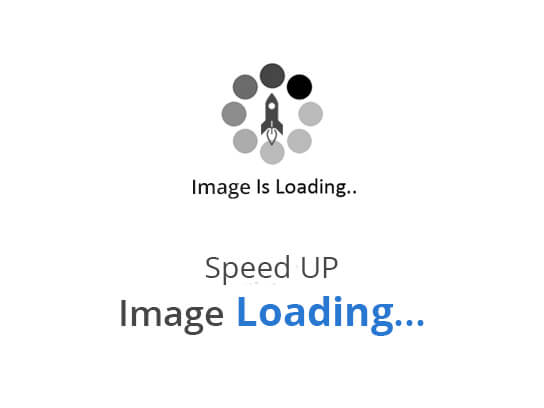 Should I upgrade my store to Magento 2.2.4?
Magento 2.2.4 is a stable release. It is officially rolled out by first source company and completely safe. By upgrading, you aren't making any harms to your Magento based live web store – as fewer times it happens when we switch to the modern beta release from the old stable build of the software.
Related Posts
Facing errors during Magento 2.2.4 upgrade procedure?
We highly recommend that you upgrade with help of any professional Magento 2.2.4 developer rather doing it exclusively. Magento 2.2.4 development is relatively complex that has to be tackled with care. If you want your ecommerce business store to pass through latest changes successfully by hiring an expert, hardworking and honest Magento development company, MagentoGuys provides certified Magento 2 developers for hire – hourly basis, part-time or project-basis.