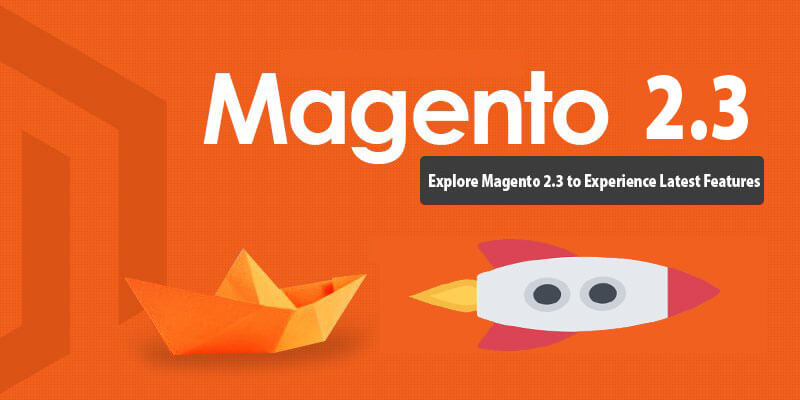 Magento 2.3 Brings in Amazing New Features to Explore
The new version of Magento that is Magento 2.3 comes with amazing new features to unleash. You will be able to experience new functionality plus more enhancements with the new release version.
The article will list the helpful and interesting features that come with the new release of Magento. If you plan to opt for Magento Upgrade Service you will be able to determine how it can be helpful for your business.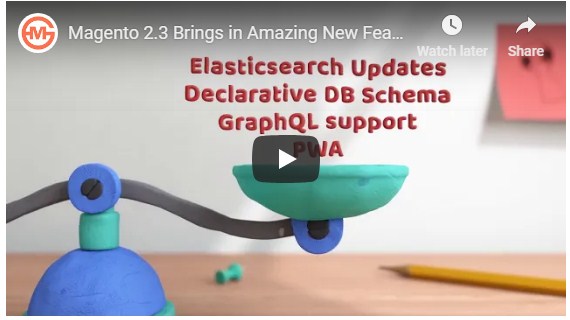 Magento 2.3 Features to Know
Bulk Web API and Asynchronous API
Full PHP 7.2 assistance
WYSIWYG upgrade
Cache Management – ACL
Page Builder
MSI (Multi-Source Inventory)
Google Re-captcha & 2-factor Authentication
Elasticsearch Updates
Declarative DB Schema
GraphQL support
PWA ( Progressive Web App)
Let us understand each of the features in detail
Bulk Web API and Asynchronous API
When you decide to hire Magento Version Upgrade Service, you need to learn about all its features amongst which one is bulk web API and Asynchronous API as it helps to execute a series of API requests without the need to spend time for the server to respond.
Asynchronous API embedded in Magento 2.3 helps implement Web API and carry out the activities at the background. It accelerates batch processing without any hassles which are a plus point for big sites that handle API requests in bulk.  For example order status that is managed through ERP system, inventory import etc.
Full PHP 7.2 Assistance
Professional developers would guide you on the added PHP 7.2 support. PHP 7.2 adds new features related to development, improve security and performance.
WYSIWYG upgrade
The TinyMCE- WYSIWYG editor is now upgraded from its version 3 to version 4 in latest Magento version that is Magento 2.3. It adds to new improvements to offer easy to customize WYSIWYG. Variables, Widgets and media gallery are set up as plug-ins.
Cache Management – ACL
Hiring any Magento 2 Development Company will also guide you on this feature introduced in Magento 2.3 which is cache management – ACL. It becomes easy to manage the user roles as per your preferences like deleting or viewing the Magento caches.
The feature is quite helpful especially when you introduce new members of the team and they need some time to get used to the system cache completely.
Page Builder
This was a much-awaited feature added to Magento core that is Page builder which is functionality that allows merchants to build customized pages easily without writing code.
The Page builder becomes the important section of core code, especially in Magento eCommerce.
 MSI (Multi-Source Inventory)
Many experienced Magento Developers are aware of this significant addition to Magento 2.3 as MSI helps the merchant to get a better control over inventory sources wherein they don't need to use any 3rd party platforms or extensions.
MSI also enhances the checkout performance by adding a systematic reservation system. Reservation basically means a mechanism that stocks a specific quantity of product in current stock rather than reducing the inventory automatically when a particular order is placed.
This maintains the inventory amount and keeps it updated without sealing during checkout time and eradicates performance problems or re-indexing when it's a peak business time and orders pour in.
Google Re-captcha & 2-factor Authentication
Magento 2 Developers are quite happy with the latest features of Magento 2.0 like Google Re-captcha & 2-factor Authentication which a free service from Google that secures your login, register, website, and contact forms from threats and spam. It not only asks the online shoppers to confirm they are human and not a robot by checking a box but also works on 2-factor authentication to secure from harmful attempts to log in securely to your admin panel in Magento.
Elasticsearch Updates
At last, the feature Elasticsearch is provided to Magento users while the older one was just limited to Magento e-commerce. With this feature, the merchants get the chance to carry out a strong search potential in the stores.
Declarative DB Schema
Magento 2.3 brings is an all-new feature that is declarative DB Schema the helps the Magento developers to explain the changes that occur in XML files and database structures rather than elaborating with help of install scripts. Magento will allow you to convert your XML files to SQL statements.
GraphQL Support
One of the remarkable additions in Magento 2.3 is GraphQL APIL language. It is basically a data query API language that is created by Facebook.
GraphQL launches the chances of data retrieval for PWAs by enabling data request exactly what you need and get data immediately in just one request. In simple words, you can extract small chunks of data and seek lesser API requests.
GraphQL helps Magento PWA to be faster even if the network connection is slow in speed.
PWA (Progressive Web App)
Magento is progressing with the help of PWA studio. It is a set of tools that help you develop, install and establish PWA storefront over Magento 2.
PWA is a technology that supports frontend tasks and puts together the benefits of websites and local apps. It is built on JavaScript framework, for example, AngularJS, React, Vue.js to handle and display data.  It also interacts with backend through REST API. This approach is ideally termed as Headless Magento.
The major features of PWA Studio are
Tools to customize content as well as native preferences.
Special tools to aid faster prototyping, rich feedback, useful debugging and enhanced productivity.
Create and control the channels plus experiences through one installment & app, 1 code base.
Well, structured component form to attract opportunities for resellers.
Natural user experience including CMS theming and creative commerce.
Of course, the introduction of Magento 2.3 is going to helpful e-commerce sector and the stores will get all the benefits to make tasks faster and smoother. Even certified Magento developers will enjoy working with the new features that would take away the burden off their shoulders. So, understand the features to know how Magento 2.3 can be helpful for your business.
Related Post: