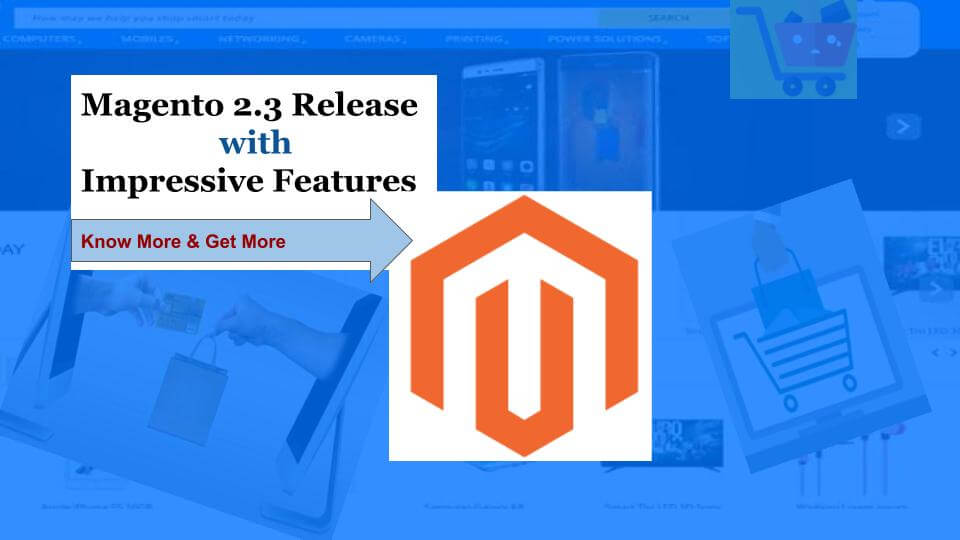 Magento 2.3 Release with Impressive Features
Magneto is an open source software suite for online retail platform written in PHP. Magneto authorizes many retailers and bands with the best e-commerce platform. It supplies online seller with random shopping cart system, overall looks, contents, and satisfaction of their store. Magneto recommends various option like- perfect search engine, strong marketing, system management tools.
Magneto 2 is amazing with its features and we are impressed with it. Time to time we get an update of magneto 2 then the software becomes more attractive. This platform gets wide-ranging features and renovates the default e-commerce events. Latest Magneto 2.2 was released with its some amazing features like Dotmailer integration, Magneto shipping, instant purchase, MFTF and most popular one is zero-step checkout. This feature is developed for the first time in Magneto 2. Registered customer no longer needs to put the delivery address, payment details, and the purchase is viewed on the right side of the product screen. The upcoming upgrade is Magneto 2.3.
During the Las Vegas conference in 2018, Magneto declared the scheme about the new Magneto 2.3 release. Magneto 2.3 will be launched at the end of this year. Let's, explore the new features of Magneto 2.3.
Features of Magneto 2.3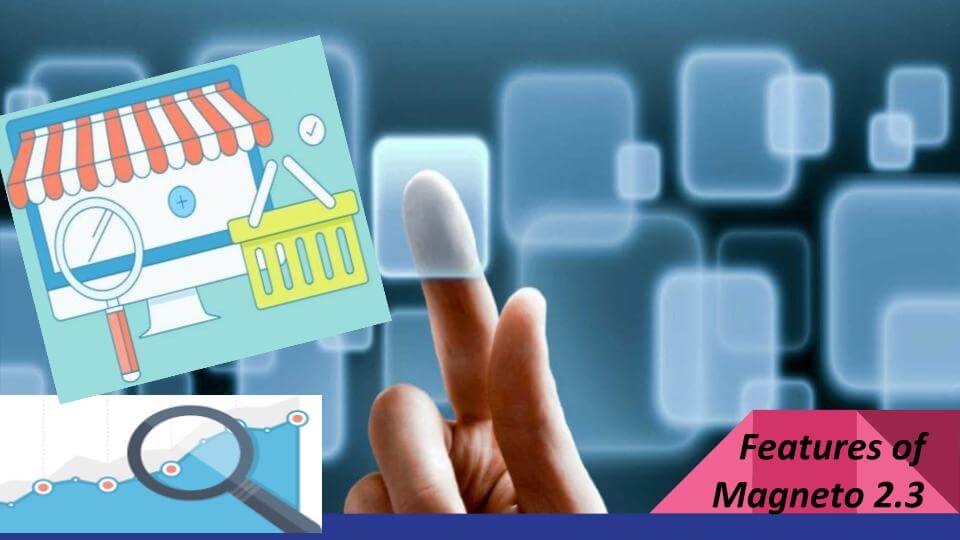 Magneto 2.3 releases cover these two areas
   Magneto open source
   Magneto Commerce
Magneto open source and commerce 2.3 includes some new features and some improvement and secure the core product. Highlights of this release are: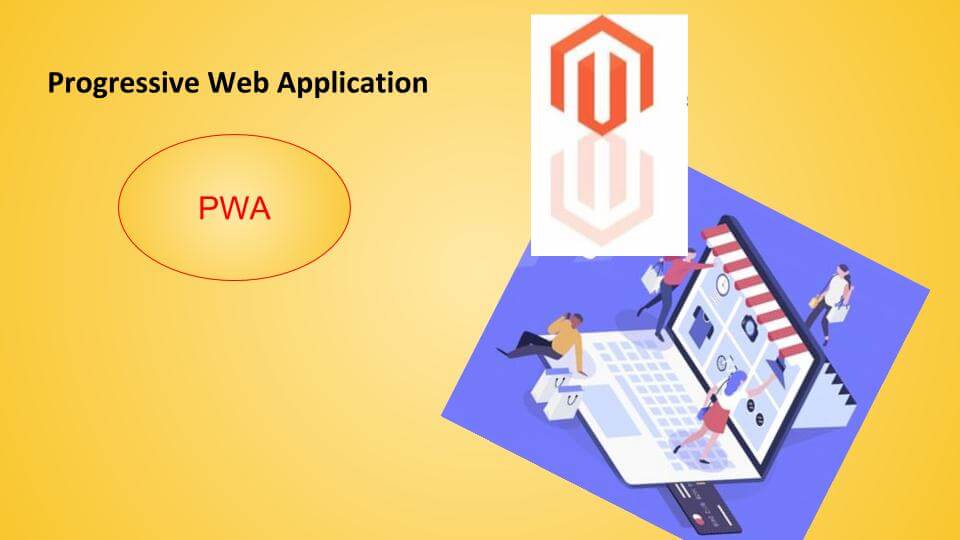 Progressive Web Application or PWA is the advance and modern application path. This application helps to catch data in offline mode when internet service is unavailable. A modern JavaScript framework is written on the front end of the website but the back-end application is totally different. PWA Studio is a tool that helps to develop, deploy, and maintain the progressive web application. The main benefit will increase the front end production and the speed increase 10X on the onboarding Magneto front-end developers.
Declarative schema simplifies the installation and upgrade process for Magneto. Define database script are not needed in the declarative schema, here in Magneto 2.3 the database will merge with XML.  The big advantage of this features is to roll back of a module in database patch releases. This feature carries a split database structure. It also eliminates the necessity of maintaining multiple code versioning.
Graph API is an advanced query language and an alternative option for REST & SOAP. This API originally developed by Facebook and currently been released as open source. Big advantages of GRAPH API over REST & SOAP is the ability to request specific data or a subset of data also known as 'search attribute'. That means a faster execution and lesser processing time. These search attribute further divided into three category EAV attributes, Custom attributes, and Extension attributes.
Multi-Source Inventory (MSI) is another excellent feature which will allow merchants to manage product inventory in multiple physical locations. It will allow creating stock from various inventory by creating inventory pools. These pools could be accessed using API for one or multiple websites as well as third-party order management from other websites.
Blue Foot CMS & Page Builder is business-friendly features. These Blue Foot CMS & Page Builders allow Magneto merchants to produce and personalize a page without any type of coding. Blue Foot support is a different type of modified content. One of the major features of Magneto 2.3 is the improvement of native CMS. Using some basic features and technology the Blue Foot CMS can rewrite by Page Builder. Page Builder helps in template creation, drag and drop function. After releasing Magneto 2.3, anybody even a non-technical person able to customize a page from product to article. We expect that in this new version for the first time there will a Default Blog about the history of Magneto ecosystem.
Amazon 3rd party sales channel
Magneto 2.3 will be combined with Amazon for better sell option. If Amazon gives the full access of fulfilled then you able to extend your business via this access to the Amazon Fulfilled network with advance and running shipping option. This access allows purchasing all its feature for the order placed on Amazon.Com, Magneto store, and the others. There is a better option to sync the Magneto store and product with Amazon.
RabbitMQ is another of the features of Magneto 2.3. Message queues is an asynchronous connection system. RabbitMQ has specific features. In this features the sender and the receiver do not directly connect with each other and also no needs to connect with message queues. The sender's message will be stored until the recipient receives this. Now it is available only in Magneto commerce but after Magneto 2.3 releases it will be available also in Magneto open source.
Apart from these new features, there are a various improvement on existing features like
   Magneto's tech stack and PHP upgrade
   Improvement to import and export process
   Security improvement
   Elastic Search support for Magneto community version
   CMS improvement
   Release packing improvement
Related Posts
So this new and improved existing features as mentioned above made Magneto more sophisticated which will allow a developer to build or an enterprise a faster and better e-commerce platform that means an improved customer experience.