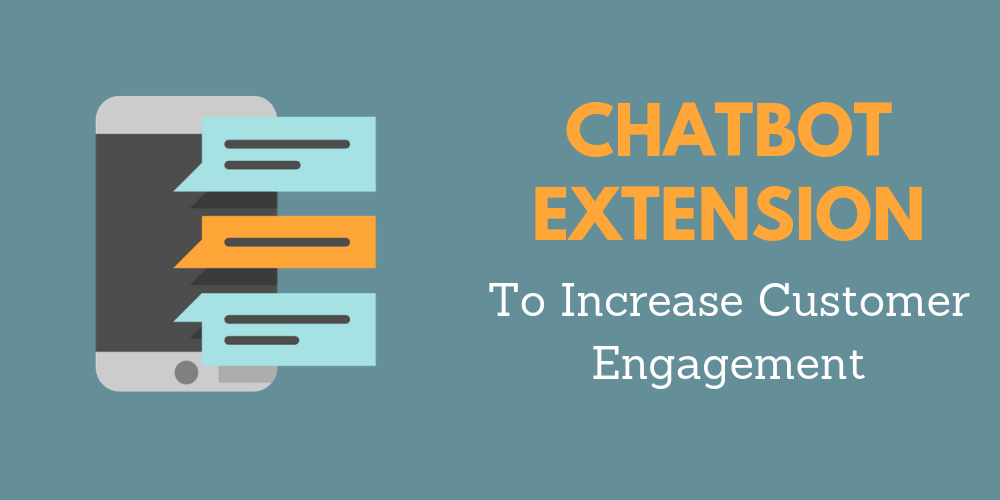 Magento 2 Chatbot Extension Enhances Customer Engagement
Chatbots are computer programs that are designed in such a way that they can chat with people. They have been making trend these days. Big brands and even government authorities are now making the processes automated using chatbots.
Now more dealing with boring bots as AI equipped programs are introduced with new chat assistants. They are advanced and comprehend through experience. Many Magento e-commerce services are including this feature in their packages.
Thanks to features of artificial intelligence as well as other programs that utilize machine learning concepts and chatbots are the result. This article will help you understand why chatbots in Magento 2 are helpful in customer engagement and how you can use them.
Why Chatbots important in increasing customer engagement
Chatbots work 24 X 7
No more waiting to get a response. Yes, in the fast growing virtual world of e-commerce, customer support plays an important role in customer engagement. Chatbots provide 24 X 7 customer support which means you don't need to wait for hours to get a response.
No call waiting
It is really frustrating to wait for a long time on call as the customer care representative is busy on another call to get a response to your query. Of course, the time of a customer is valuable and they get frustrated when they do not get a response immediately. Here chatbots are quite helpful and they can do multitasking too. They are available 24×7.
Using data effectively
Chatbots can utilize data like anniversaries, birthdays, etc., to send wishes as well as offers to the customers. It makes it easy for you to use the available data for brand promotion and also build a healthy relationship with your clients. It directly enhances customer engagement, satisfaction plus brand loyalty.
Prompt Notifications
It is really frustrating when you are desperately waiting to buy a product sold at a discounted rate but by the time you access the e-commerce site the product goes out of stock.
This mostly happens when you own e-commerce business too and it leads to an abandoned cart. This directly makes your potential buyer shift to a different online store to buy the same product.
Chatbots let you deal with such problems. Yes, the chatbots are available with user-friendly features wherein the customers can choose to enable notifications like
"Back-in-stock"
"Coming Soon"
Save Wishlist and order via a preferred chat platform
As a business owner, you may find it challenging with sales conversions.
In some cases, the customer may add a product to the wish and later forget to purchase the same. Basically, the customer forgets to purchase the product as he/she finds it a tedious process with many steps involved to place an order through wishlist.
The best thing you can do is simplify the entire process which allows customers to easily add products to their wishlist via chat apps.
It reminds customers to buy the product from wishlist when they are online.
Chatbots also facilitate order placing and catalog searching.
Track details and status of the order
In order to gain trust with your customers, the process of providing information to the customers should be simplified. Customers can keep a track of the order status and shipment with the help of chatbots. When customers can easily get information transactions and tracking it directly helps them get a great shopping experience.
Product assistance
It is annoying when you are not able to search for a product easily. Certainly, the Magento 2 store designed by Magento developer comprises of products in different categories.
Chatbots aid different product types that can be easily configured and sent via messenger apps. It becomes easy for your customers to customize any product, choose different attributes for example size, color, etc as per their choice via Messenger app.
Chatbots available for your Magento 2
The latest chatbot technologies available for Magento 2 deals with Facebook Messenger platform's API which enables sending, receiving images, links text and also call-to-action buttons.
The current bots come with features that help to send messages, browsing catalogs, sending notifications etc.
The major benefit of using the Messenger platform is a remarkable number of its users which is 900 million.
How to use chatbots properly?
E-commerce has been growing rapidly.  Here are some effective ways to implement chatbots and let your business flourish
Let the Chatbot concept reach all
In order to create awareness about chatbots, you can just set up a campaign to target a particular section and implement chatbots to provide support answering queries about anything you find feasible.
Word of mouth
Let people interact with chatbot and tell chatbot agents to help them find a location where they can get your services for and which service you need.
Offer assistance
Customer support is a major factor that contributes to the growth of any business. You can make use of chatbots to answer general questions that need less interaction. This directly helps your takeoff workload from your contact centers, thereby enhancing the efficiency of employees.
Healthy Interaction:
Use chatbot assistants to smoothen the process, by creating automated responses to general questions.
Give importance to referrals
Social media can bring in plenty of referrals. Yes, customers upon buying a product, if they like start referring it to their relatives, friends, etc. Creating a messenger/chat app can help your customers sail through the process easily. It will also make sharing reviews and products easier than ever before.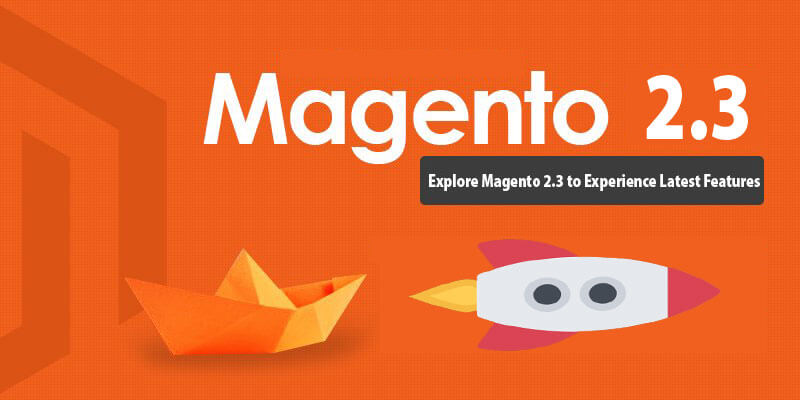 Magento 2.3 Brings in Amazing New Features to Explore
Conclusion
Chatbots certainly is the perfect option to IVR (interactive voice response system). They prove to be helpful for businesses having a small team and can't afford to recruit staff or other resources for customer assistance.
It helps the small businesses to automate certain processes with the help of chatbots as it will reduce the workload of the staff and you can observe a growth in your business faster. You will be able to save your time and money too. It can be used and invested to grow your business further. Chatbots are certainly helpful to increase customer engagement effectively and the results you get will be overwhelming.