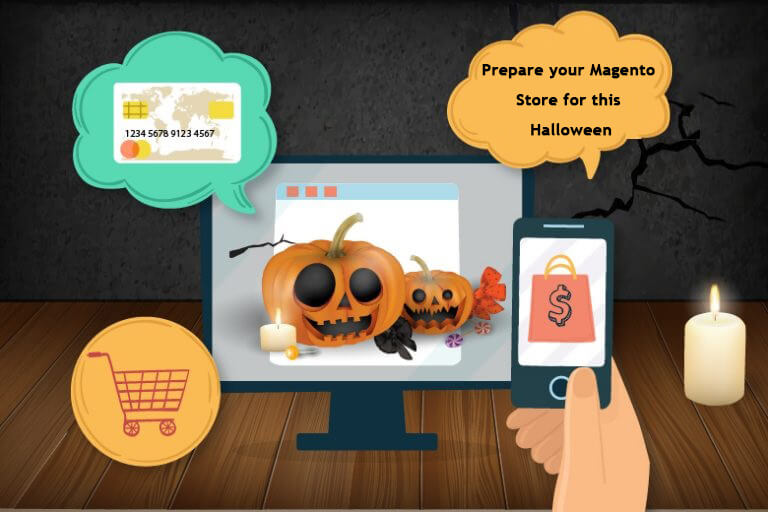 Make your Magento store Halloween Ready!
Add a cheery on your Magento cake this Halloween. Every time, every day, every single minute is a new chance for all. Chances are made to grab the opportunities at its best. Festivals are the best chance givers to all the eCommerce store owners. They get the opportunity to earn more. Many online businesses earn nearly 50% of their total sales just during Festivals. Magento store development is very important.
You are not going to stand still in the competition if you are not Halloween ready, follow the below guidelines and make your store Halloween ready, you can also do cool Halloween promotions as well as eCommerce marketing on Halloween.
Integrate Google Analytics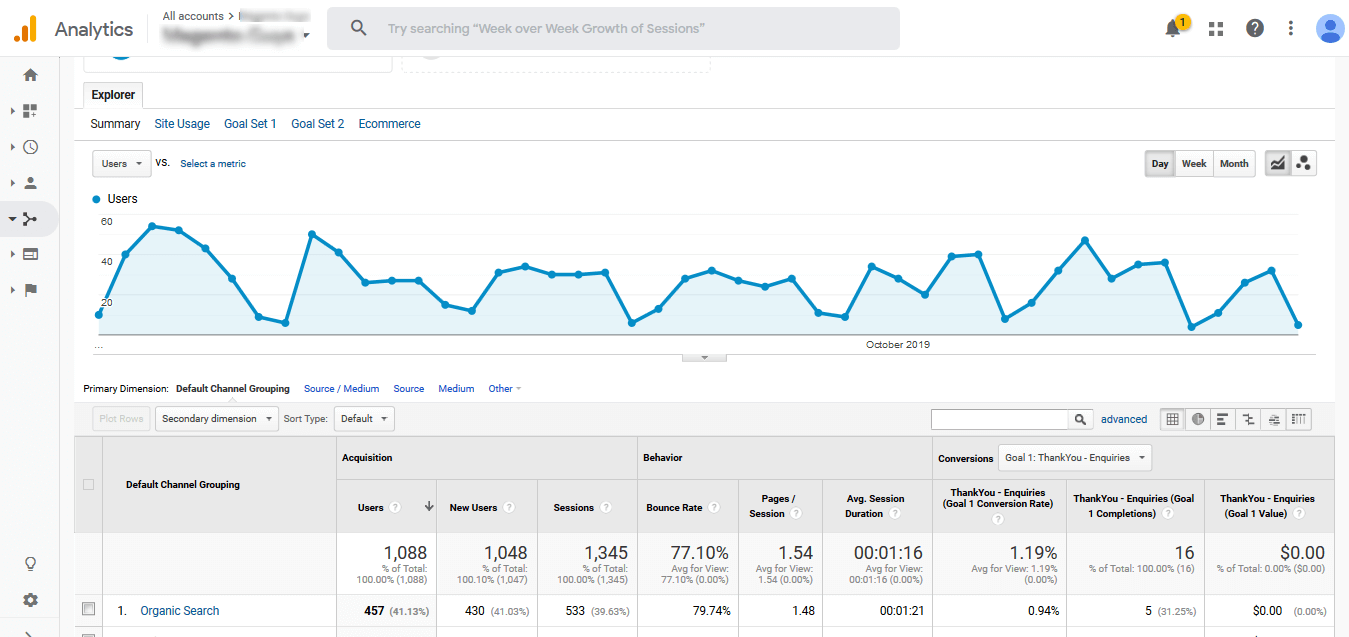 The most widely used beneficial static service is Google analytics. People are going to visit your website this Halloween, and on visiting, Google Analytics drops a cookie on the user's browser. You cannot know the behavior of the visitors on your website by yourself. Google Analytics will collect the information and then provide you with different reports. You can do the necessary changes based on the Google Analytics report. A successful business relies on identifying nature like where the campaign is failing, which page of the site is not working, from where the people are coming to site, all these things are covered by Google Analytics.
Integrate SMS APIs
Sending short messages about your offers is of many benefits from the sales point of your website. An SMS API is a well-defined software interface that enables code to send short messages via an SMS Gateway. You can send the messages to all the numbers at just one shot. The customers will open the message and they will receive a reminder that you are one of their trusted suppliers and they should visit the site to view your Halloween stuff.
Performance
Slow performance should not only speed up for the festival season or the holiday seasons, but it is used always. Magento performance optimization is dependent on a number of factors. During Halloween, your website is going to receive very high traffic and maybe the website is not compatible with that. You will have to perform a number of different steps for the same like Magento speed optimization, reducing the plugins as well as optimize the size of images.
You can use various tools like Google page, Speed insight, Gtmetrix.



Managed Cloud Hosting Service
Large traffic can be easily handled with the Magento cloud hosting service. It has improved security problems. The type of traffic you are getting on the website depends largely on the right hosting service. It provides you the rapid development, it is scalable as well as customizable.
We can successfully provide you the best cloud hosting services
Click here: https://www.cloudways.com/en/?id=413349
Responsive
Festivals are the busiest time in the year. People are in the rush to get things done before the festival starts. Prepping for the festivals requires too many steps and it is not possible to spend more time on all so the people mostly order from mobile phones at any time. They need not take out the laptops or open their desktops for doing shopping, instead of that desktop shopping, everybody refers the comfort. So more than 40% of the shopping is done by mobile. Don't let your competitors win by having a responsive site.
Attractive Visual Aspects
The festive season is incomplete without the fancy designs, as well as the fancy stuff anywhere, be it your home, physicals store as well as online stores. This Halloween design your store with pumpkin images, ghosts, skeletons, and much more exciting things. This will attract customers and result in whooping sales as well.
Simplify the checkout process
Online shopping cart rate is increasing at 69%, you should avoid this rate by making the checkout process easy on this Halloween. Make the checkout process easy, intuitive, brief, and secure. You can do this by allowing for guest checkout (i.e., not requiring a user to create an account), showing a progress bar, only asking for essential personal information, accepting multiple payment options, auto-filling fields when possible, and reinforcing trust with security badges
How to Get Guest Email Address in Checkout?
Through the below process, you will able to gather customer's info which improves your conversions.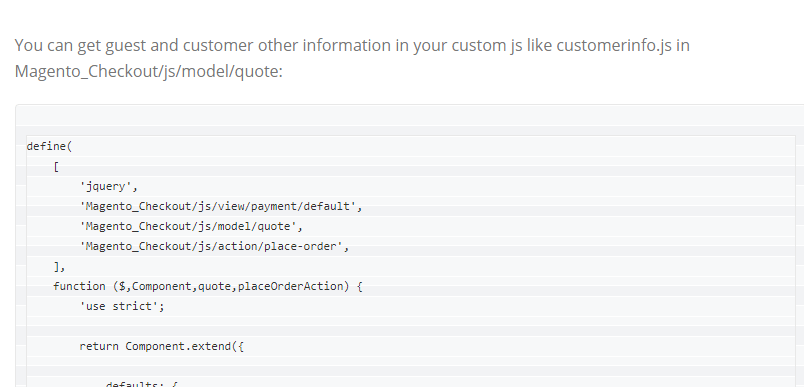 Delight your customers and outperform your competitors. Follow the above-mentioned tips and count your higher revenue.
Need eCommerce help to succeed this Halloween and for years to come? Contact us to learn more about implementing a flexible eCommerce solution that streamlines your entire operation and grows your business.