How to Update Your Store with Magento 2 Latest Version?
What is the need to upgrade Magento?
As a customer will you visit an e-commerce store with same listings and no change in products or prices? The natural answer would be 'No'. For eCommerce website owners it becomes necessary to upgrade Magento site with new features and keep the security aspects intact to ensure complete safety of your online store. If you do not update your Magento website then it may result in bad performance and thus losing business and making it vulnerable to hackers.
Before some months, Magento came with its next-generation platform which was 'Magento Enterprise Edition 2.0' that had a modular architecture and latest code base.  If merchants upgrade Magento to 2.0 version, they can expect spectacular performance improvements, have a responsive built-in and admin interface, business growth, simpler on-boarding of products and swifter export/import activities. The existence of modular architecture makes it easier to migrate to new versions and gel with new extensions for the existing systems.
One thing at sets apart Magento from other software is its huge global community that has +60,000 members that offer their services for both development and support for Magento website owners. The success of Magento worldwide can be attributed to this community that had made and continue making contributions to the core code, answering queries and building integrations that reduce the overall cost of Magento 2.0 websites.
How to upgrade to Magento 2 latest version?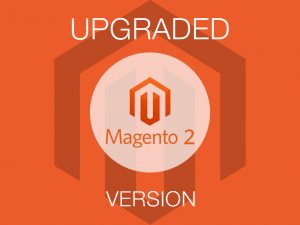 Upgrading to Magento 2 latest version can be done through various ways and programs. The choice depends on the user. Here are some ways to do it:
I. Upgrade Magento 2 latest version through specific extensions
1.   For every desired extension updates select the option of 'Upgrade' in the drop-down menu.
2.  For the purpose to upgrade Magento Core modules, select the following packages and the rest of the dependencies would be addressed automatically:
  Mage Core Modules
  Mage Core Adminhtml
  Interface Install Default
  Interface Adminhtml Default
  Interface Frontend Default
At least on extension should be marked in yellow that denotes that a higher version is present on the MagentoConnect server.
1.       Click and select all the extensions that can be upgraded
2.       Click on Commit changes
3.       Observe the progress to identify any error messages
4.      Once upgrading is completed, Click on the Refresh button to view the Magento 2 latest version.
III. Upgrade Magento by using Magento Connect Manager
1.      Log on to http://yourdomain.com/magento/downloader
2.     Log in the process can be completed by using a username that has complete permission.
3.    Do not forget to select the 'Clear' option for all the sessions once upgrading is done successfully.
IV.  Upgrade Magento with tarball installation
Sometimes you may not see any extension in MagentoConnect Manager, it implies that you have uploaded files without the use of PEAR downloader. In such cases, you need to enter Mage_All_Latest/ Magento-core in extension field and click on the Install button to install all latest MagentoConnect basic packages.
List of Magento 2 Features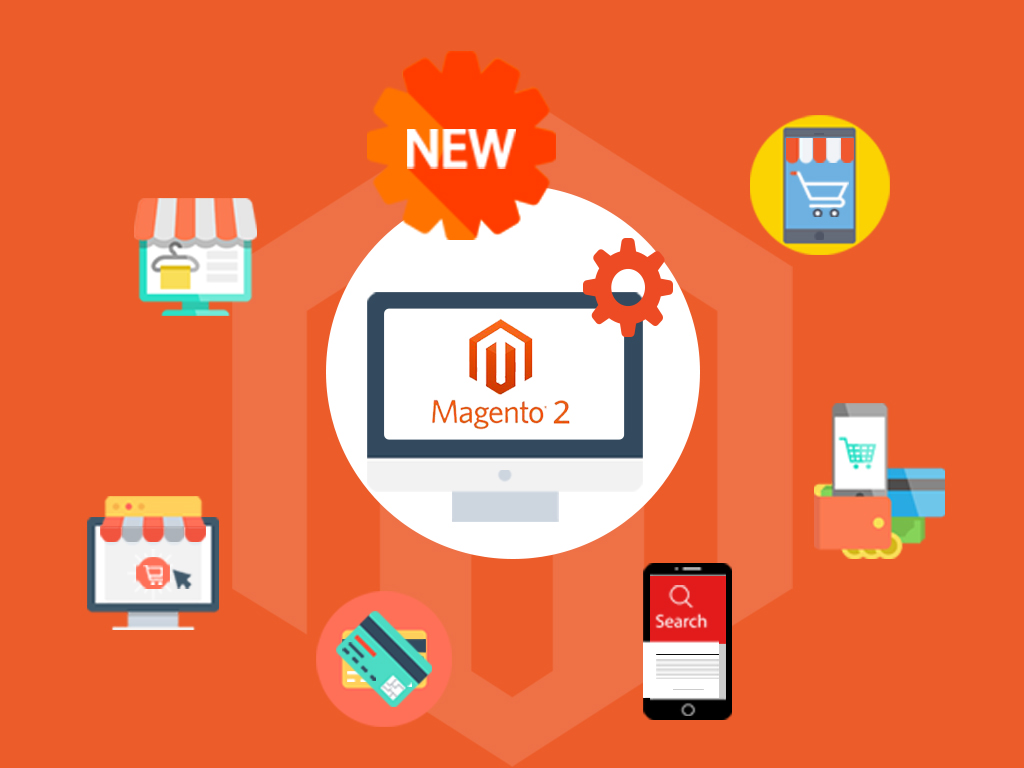 1.  Fresh structure
Magento 2 features are varied and exceptional which makes this software so popular and user-friendly. One such feature is bringing about fresh new changes in the Magento website structure. To start with, everything is compiled under the app structure and secondly, each module consists of its individual VIEW directory from where templates can be accessed.
2.   CSS preprocessing
Magento 2 has its own LESS and CSS present in the theme core, hence it does not use Bootstrap. The software uses its publisher to locate and publish CSS along with other static files that are categorized under the directory. Preprocessing of the files is supported by the publisher by application of some preprocessors.
3.  Minimize cost of upgrades
Magneto 2 provides updated information for policy versioning and compatibility that in turn aids Magento developers to get geared up for upgrading to newer Magento versions.
Cost is checked as upgrading a new extension does not have any negative effect on the website. To view the intended effects of an extension, Magento 2 permits the developers to include in-depth information on version compatibility in their code.
In the process of upgrading to Magento 2, to export their customer records, customer data, product catalog, inventory data and other info people can use export/import functionality.
4. Customer-centric shopping experience
The main motive behind the creation of Magento website is for ecommerce activities. In Magento 2 update you can get a variety of API compatibility that offers options of third-party integrations to the website that ultimately results to a descriptive UI/UX. One such prominent change is a one-click account, customer profiles, providing hassle-free and short shopping cart experience. This turn leads to higher conversions and a lesser number of abandoned carts.
5. Safer upgrades and payments
Customers like to shop from ecommerce websites that offers safe and secure payment options. In Magento 2 there is an automatic upgrade installer that helps in keeping the system fit and fine and safeguards your website against faulty codes and potential breaches from unknown sources. The website's integration with payment gateways like the Authorize.net, PayPal and BrainTree payments make CPI-compliant out of the box and ecommerce site difficult to get breached or hacked.
Basics of Magento 2 update
Before you start Magento 2 update, it is recommended to follow the below steps:
You should have the latest and a clean back-up of database and file. This is because, in case anything goes wrong in the process of updating, the data and files would not be lost.
Go through the version release notes to view the changes that have been made.
The timings to update your website should be at the time when there is fewer visitors' traffic on your website.
To see whether your online store is compatible with the newest version, you can test an update on a development server, vagrant and staging environment.
You should have a Magento account before you update it. A keypair should be present in your account. In case keypair has not been added while installing Magento 2, it could be added through System Config.
Here are the steps to carry out Magento 2 update:
Log-on to your Magento account
Navigate to the system
Click on the option of Web set-up wizard
Choose the Magento version that you want to update and click on 'Next'
Initiate the Readiness Check
Click on 'Next', else fix the issues that require your attention
Create back-up by selecting all the boxes and click on 'Create back-up
After database is created, click on 'Upgrade'
Once the Magento 2 update is completed, remove the setup file as it can be accessed by the public. Following command can be used for it:  rm /data/web/magento2/setup
Conclusion
Magento 2 latest version has the capability to keep your online store fresh and updated. Also, it is much easier for the customers to shop on such websites. The basic reason for such large-scale use of this software is Magento 2 features that are practical and functional. You can either hire a company or a Magento developer for getting Magento 2 latest version.