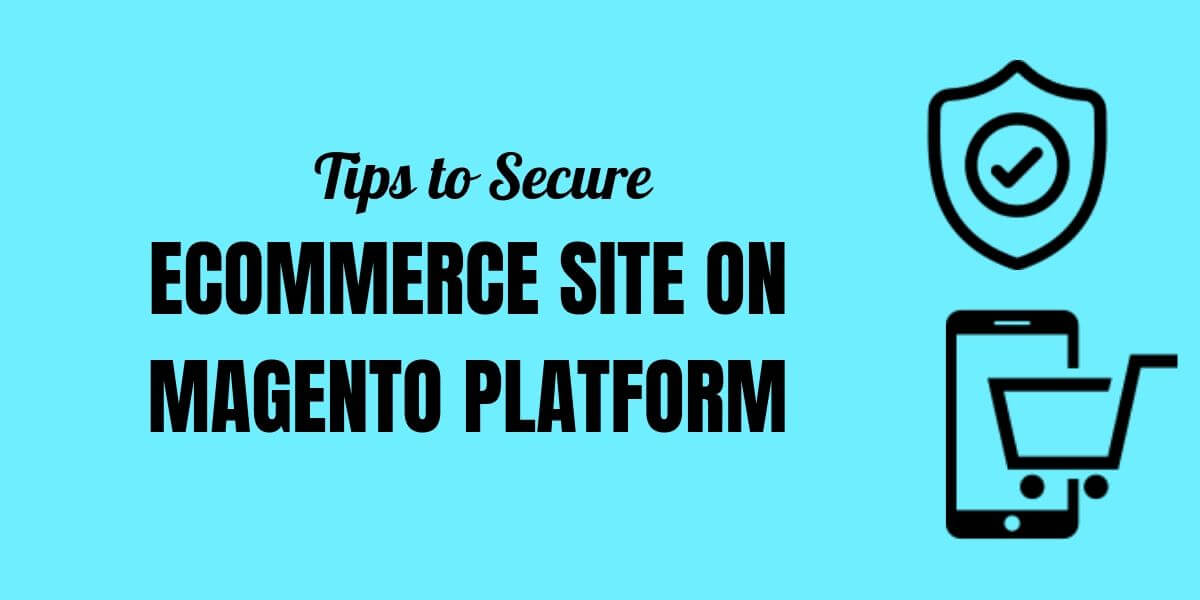 Tips to Secure eCommerce Site on Magento Platform
Security has always been a concern for the owners of e-commerce stores as the store holds lots of information about the customers and the store.  A lot of criminals can get to access the information if your e-commerce store is not secure. Magento which is the most preferred and secure e-commerce platform also needs to be secure.
Check out some tips that would help you secure your online/e-commerce store on the Magento platform from hackers
Utilize the latest version of Magento Version says professional Magento development company
A lot of times any inexperienced Magento development company would tell you that the latest version is not worth moving to. Well, security can be the concern, but professional IT companies hire Magento 2 developers who are experts and certified and they normally resolve the security issues that exist in earlier versions of Magneto.
Make use of built-in feature – Two-Factor Authentication (2FA)
When you hire a professional Magento 2 development agency, they would tell you that having just a secure Magento password would not be enough. In order to prevent security attacks online, you need to utilize 2-factor authentication for the security of your Magento site. The built-in 2-factor authentication extension offered by Magento helps you improve the login security of admin by using password along with security code through your cell phone.
The custom path should be set for Admin Panel
You normally access the Magento admin panel through – my-site.com/admin. Well, it becomes easy for hackers to enter your Magento admin login page and carry out a force attack.
It is easy to prevent this by /admin using a customized term. It will not allow the hackers to enter the admin login page of the Magento site even after being successful in fetching your password.
Obtain – Encrypted Connection (SSL/HTTPS)
Magento offers you a secure HTTPS/SSL URL by just checking tab that says – "Use Secure URLs" in the system configuration menu. It also plays an important role in making Magento site compliant to the PCI data security standard meanwhile making your online transactions secure.
Utilize Secure FTP
Hackers can hack your e-commerce site by just guessing FTP passwords. In order to avoid this ensure that you use only secure passwords plus SFTP which utilizes a private key file to verify/decrypt a user.
Active Backup Plan is recommended
Even if you take the case of security measures for Magento security, do not forget to have an active backup plan.
Be alert with Magento Password
A password is just like a key to access your Magento store. Thus, you need to be careful and smart while you create a password. While creating one make sure that it is a combination of numbers, upper &lower case alphabets, and special characters.
Invest in a Sound Hosting Plan
Ideally, when it comes to Magento start-ups, the best option would be shared hosting. But, if you are investing in shared hosting means you are trying to comprise the security of the Magento store. You can choose from Magento hosting platforms to get a guarantee for security.

Magento 2.2.5 Version for Better Security Features and Bug Fixes
Magento Security Review is mandatory
Magento developers hired by Magento 2 Development Company may not be experts as far as security measures are concerned. Thus it is important to get the site checked to identify the faults in security.