Why to Switch on to Magento 2 Upgrade Services?
The world of information technology is highly dynamic, hence it is important for companies to keep pace with the emerging technologies. One such technology is Magento 2 upgrade services which have gained a highly positive response from ecommerce website owners around the globe. When a website does Magento 2 update, it automatically receives flexible architecture, user-friendly back-end features, and easy checkout process. Due to such instant advantages, it's getting the attention of the online store owners. It augments ecommerce experience for both customers and website owners.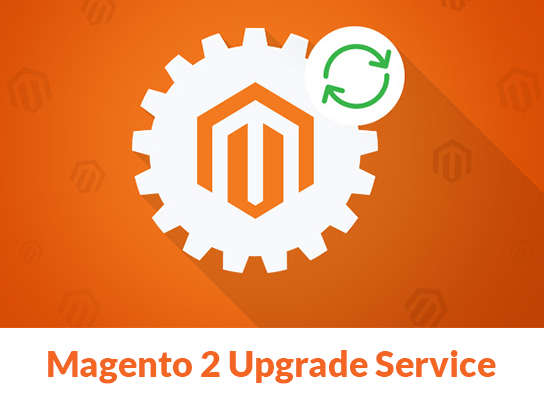 Features of Magento 2 upgrade services:
Integration of latest technology
Magento 2 upgrade brings together and minimizes the JavaScript, hence need to carry out surplus browser's operations is no longer there.
E-store owners do not require installing third party's module on the server to use Magento 2 update services.
Images are directly optimized on the server.
It supports latest versions of PHP that has in-built security fixes, thus the speed of web stores gets enhanced automatically.
Responsive admin panel
– Uploading new products along with images and videos is much easier and faster with Magento 2 upgrade.
Advanced content staging is there.
Improvised import of product data.
With the help of 'Data Migration Tool', the fast transfer is possible for Magento 1 to Magento 2.
Navigation and store management becomes easier with Magento 2 update.
Keep track of popular orders, customers, shipping, quantity and also revenue tax.
Better SEO and online security
– Catalog pages consist of rich snippets leading to better SEO results.
It has well-equipped the hashing algorithms for use of passwords.
Enhanced database performance solution
Improves overall website's performance and scalability.
In Magento Enterprise Edition 3 separate databases for processes like checkout, orders and product data are used.
Benefits of Magento 2 update
It improves the business productivity by efficient management of your online store.
Scalability of the website is enhanced.
The merchant receives better conversion rates.
Theme customization becomes an easy and swift task.
This is an effortless upgradation which is cost-effective too.
Migration to Magento 2 update is a right decision for ecommerce companies interested in lucrative business. For this task reliable and trusted companies like Magentoguys.com can be contacted to avail their various top-notch Magento 2 upgrade services.